The residency program is a core strategy of ID_Tanzhaus Frankfurt Rhein-Main to extend opportunities and resources to diverse actors of the local independent scene.
Through an Open Call process, regional project initiators in any stage of their career who experiment with dance and performance are invited to apply.
We value an inclusive application of the term "dance." One does not need to be an academically trained dancer to contribute to the field of dance and choreography. That said, we respect dancers with years of training and support innovators within traditional forms.
We especially welcome emerging and transitioning artists who are new to independent production within public funding structures.
For working and rehearsing, ID_Tanzhaus Frankfurt Rhein-Main provides artists with the spatial and technical infrastructure to realize their project, using rooms especially suited to the needs of dance. The residency includes professional support on an administrative, technical, and artistic level as requested by each artistic team.
Details and images from the 2021 and 2022 residencies are linked below.
The residency provides:
access to Die Druckerei's 160 m² dance studio
production, press, and dramaturgical support
opportunities for networking
photographic documentation
technical support for digital streaming and/or filming
support to organize their own Digital Open Studio
honorarium
public transportation costs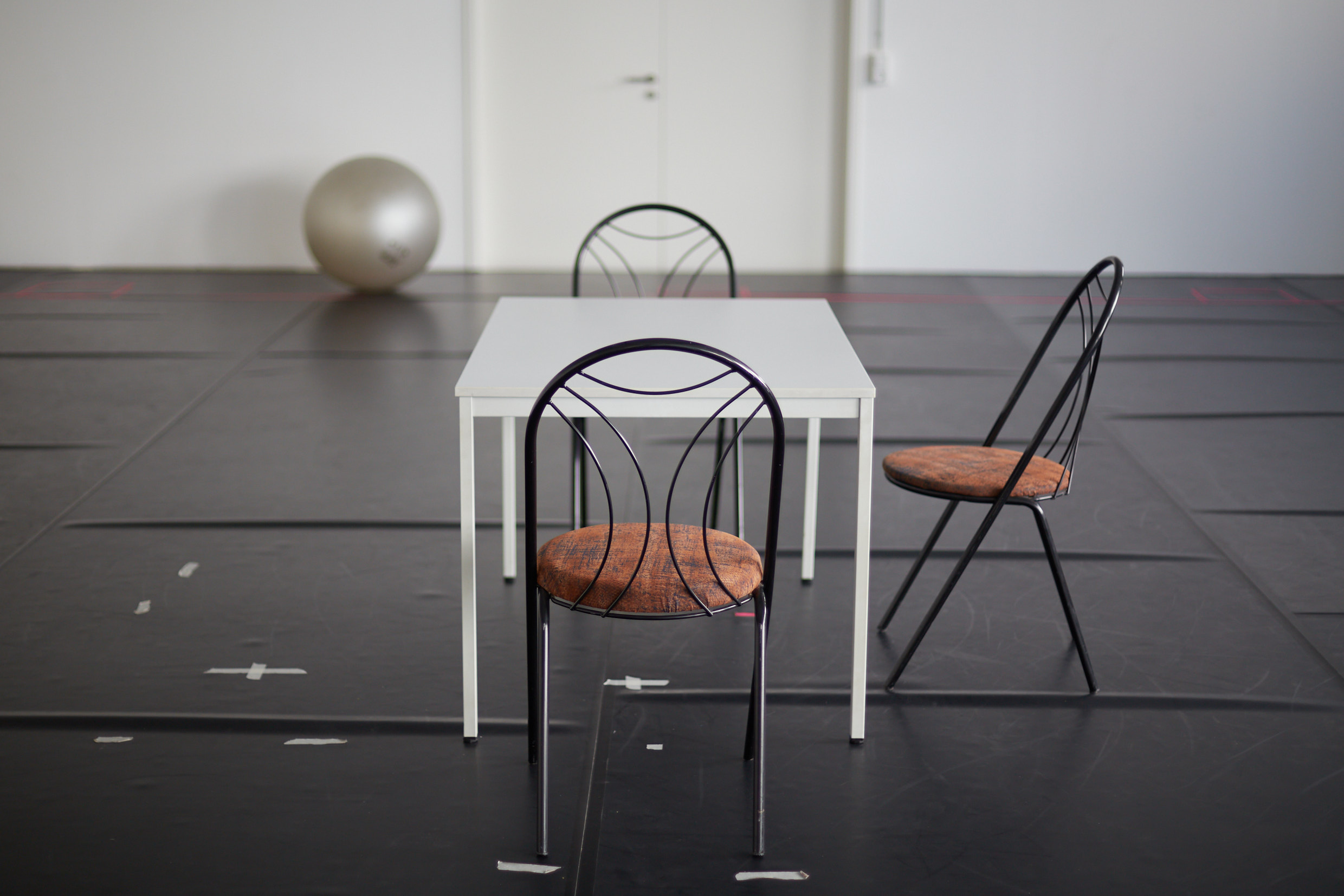 ID_Tanzhaus Frankfurt Rhein-Main has awarded a total of seven residencies to regional dance and performance projects between May and November 2022. The very different artistic concepts all deal with contemporary topics and aim to question habits, break down barriers and transform traditions. At the end of the residencies, the results will be presented online as Digital Open Studio format.
Shivā Amiri: Trans in Trance
An intimate dance invitation to connect. Inspired by Sufi dances, Shivā Amiri creates a moment where performer and audience fall into a trance together. Through dance, drag, trance & storytelling, the audience is invited to connect through dance and discover their other self. A self that no longer sees discrimination, racism and flight as the problem of others, but recognises its own involvement in it.
Carlos Díaz: The Vallejo Readings
A different way to experience poetry. Making dance part of the dialogue and creating a physical image of the verses of peruvian poet Cesar Vallejo. Aiming to reach the audience through these two lyrical languages simultaneously. And making them part of the creative process with their own oral recitation and movement. Attempting in this way to create empathy with the migrant experience through the lyrics of Vallejo, a migrant artist himself.
Michelle DiMeo: Experiencing Kinesthetic Empathy: Dance and the Visually Impaired
This project deals with dance and the visually impaired. The research focuses on developing ways to comprehensively include those who are significantly visually impaired in dance and somatic movement practices, as well as what can be learned about kinesthetic empathic sensation through this process.
islam Elnebishy: Matter of Perspective
The project plays with the images associated with the dancing body, and what ideas and images do we produce when we see a body dancing on stage. And from the other way, how can we produce choreographies from specific images.
The concept of interpretation and representation are fully present in this performance and dealt with in direct and indirect ways, while always creating an interplay between the performers and the imagination of the audience.
Ida Kaufmann, Laura Mirjana Hrgota-Jannene, Joanna Gruberska: Utopian Apathy (Arbeitstitel)
The overwhelming feeling of apathy. What can help us emerge out of it? Can fighting be a way to reconnect with our fighting spirit, with our physical and mental strength? We want to embody different bodily experiences such as feelings of frustration, powerlessness and hope. A back and forth between theory, emotional and physical research. A dance to connect physically with the public, dancing as part of the fight, a way to gain hope and strength.
Mara Kirchberg: Swallowing a Barbed Wire - How do we dance with monsters?
SWALLOWING A BARBED WIRE is a research into the materiality of fear starting from the gut. It forms a countermovement to the elusive moment by grasping at physical stress responses. Shortness of breath, muscle tension, nausea, dizziness, ringing or pulsing ears, numbness or tingling, shaking and trembling are explored and transformed by means of movement as well as voiced and noise sound. The spit-out is a (de-)monstration of fear as monstrous matter in an act of resistance and empowerment.
Clara Reiner, René Alejandro Huarí Mateus, Jacob Bussmann und Frédéric De Carlo: Local Dancing
In LOCAL DANCING, we imagine and choreograph communal dances that have travelled through centuries. They are danced for pleasure and we hope to practice them with neighbours during Implantieren Festival.
In addition, artist, performer and activist Antonina Baever has been awarded a residency in cooperation with the non-profit organisation Artists at Risk.
Selection process:
ID_Tanzhaus FRM strives to find less biased and more generative forms of the peer selection process. In 2022, the resident artists were again selected by a jury of four in an anonymous, double-blind process. None of the jury members works for ID_Tanzhaus FRM or belongs to ID_Frankfurt e.V..
In 2022, the jury consisted of:
Olivia Hyunsin Kim, freelance choreographer and performer
Quindell Orton, freelance choreographer and dancer
Melanie Suchy, dance journalist
Takao Baba, freelance choreographer and dancer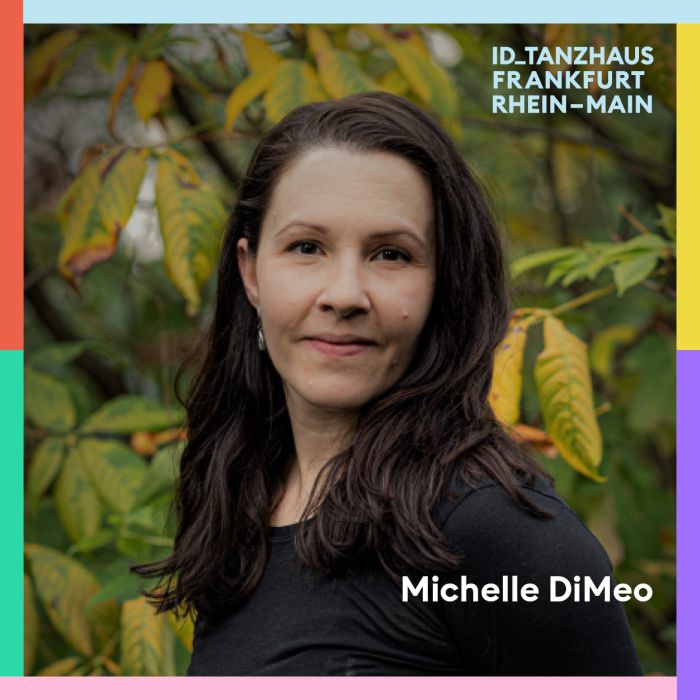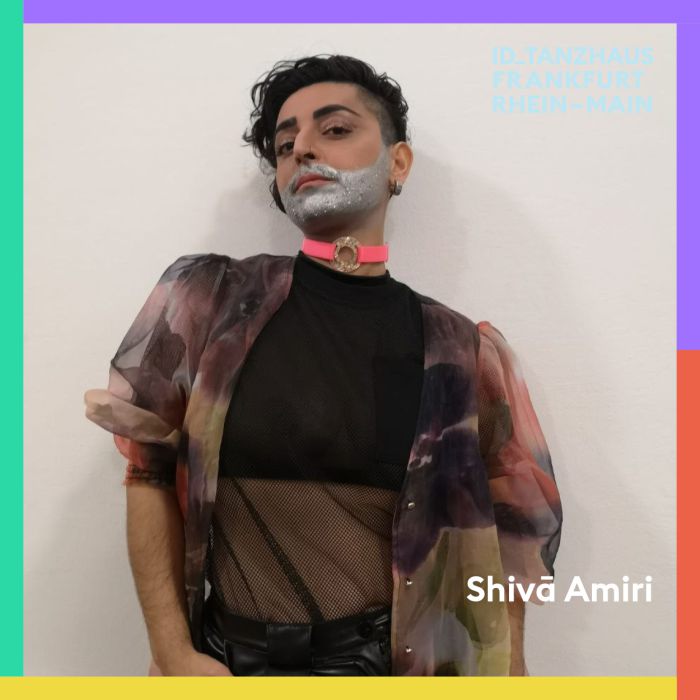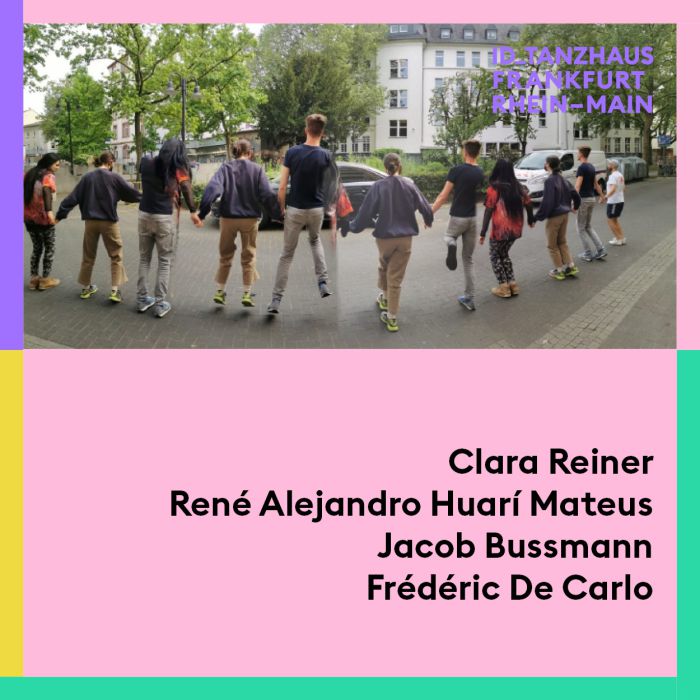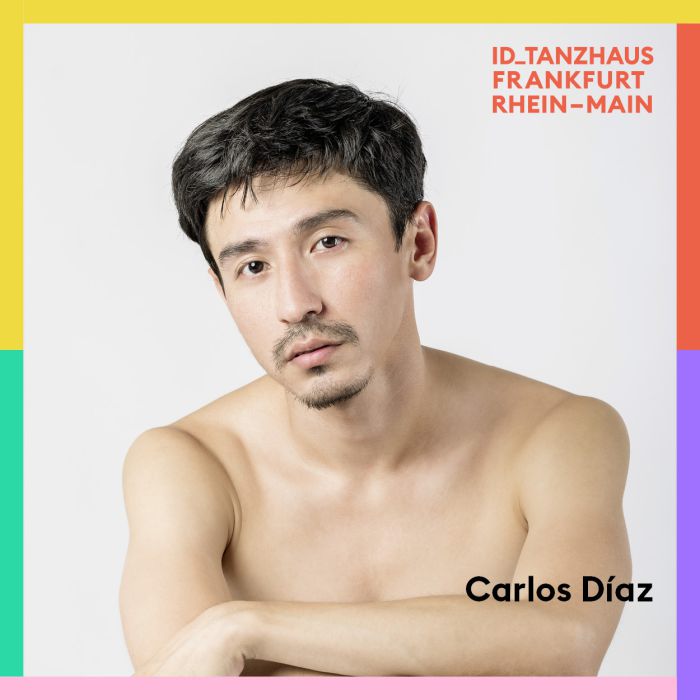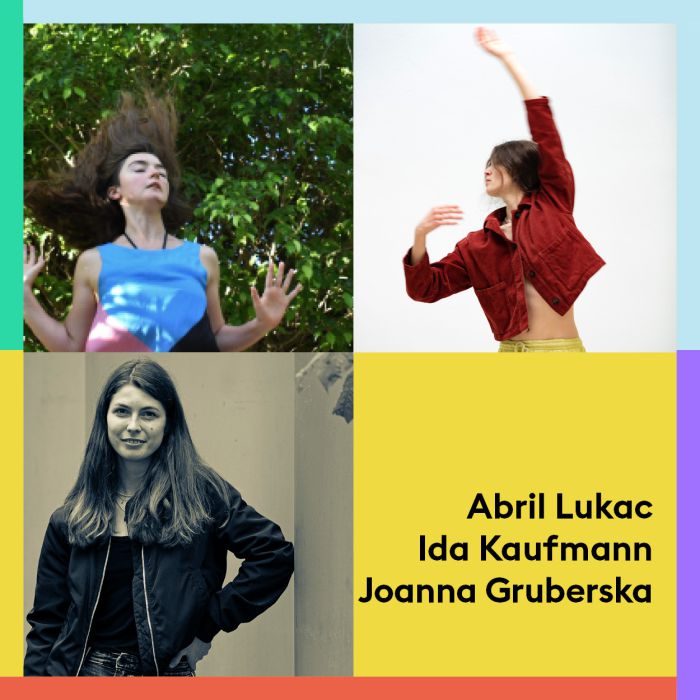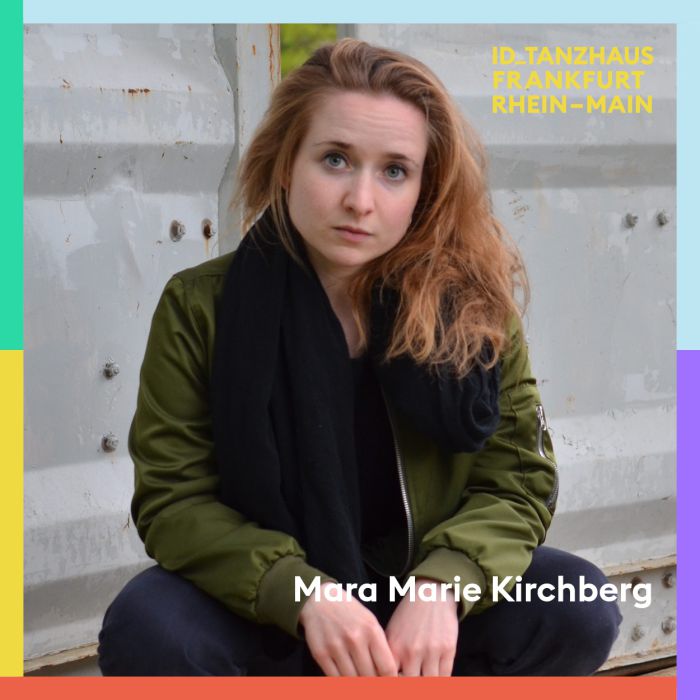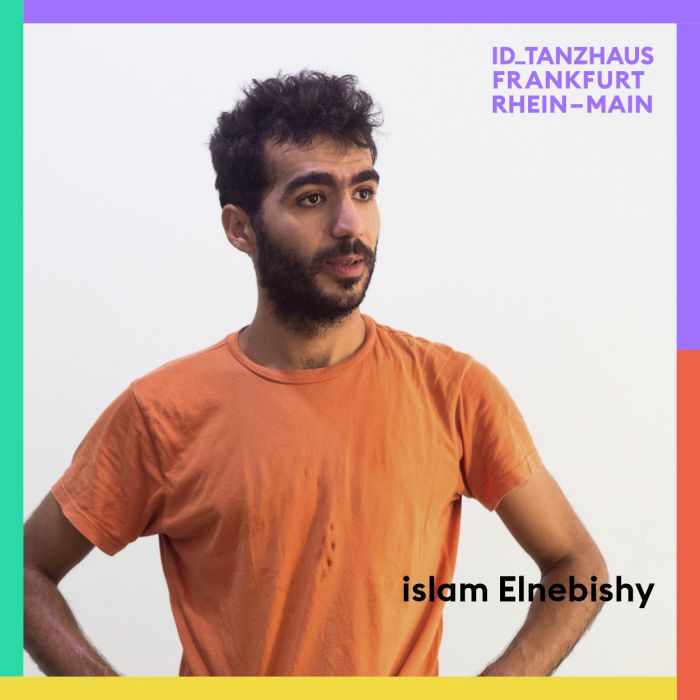 Photo credits:
Abril Lukac: Hanna Lukac
Carlos Díaz: FrameChaser Photography
Clara Reiner, René Alejandro Huarí Mateus, Jacob Bussmann, Frédéric De Carlo: René Alejandro Huari Mateus
Ida Kaufmann: Maciej Rusinek
islam Elnebishy: Ahmed Alsaaty
Joanna Grubowska: Hansjörn Rindsberg
Mara Kirchberg: Gisèle Gonon
Michelle DiMeo: Hansjörn Rindsberg
Shivā Amiri: Shivā Amiri