WELLEN (WAVES)
Dance and Sound Performance
The dance and sound performance WELLEN opens a space of silence and concentration, where different things flow into and out of each other. In their own time. In their own way.
Dance/performance
Landungsbrücken Frankfurt
Ticket needed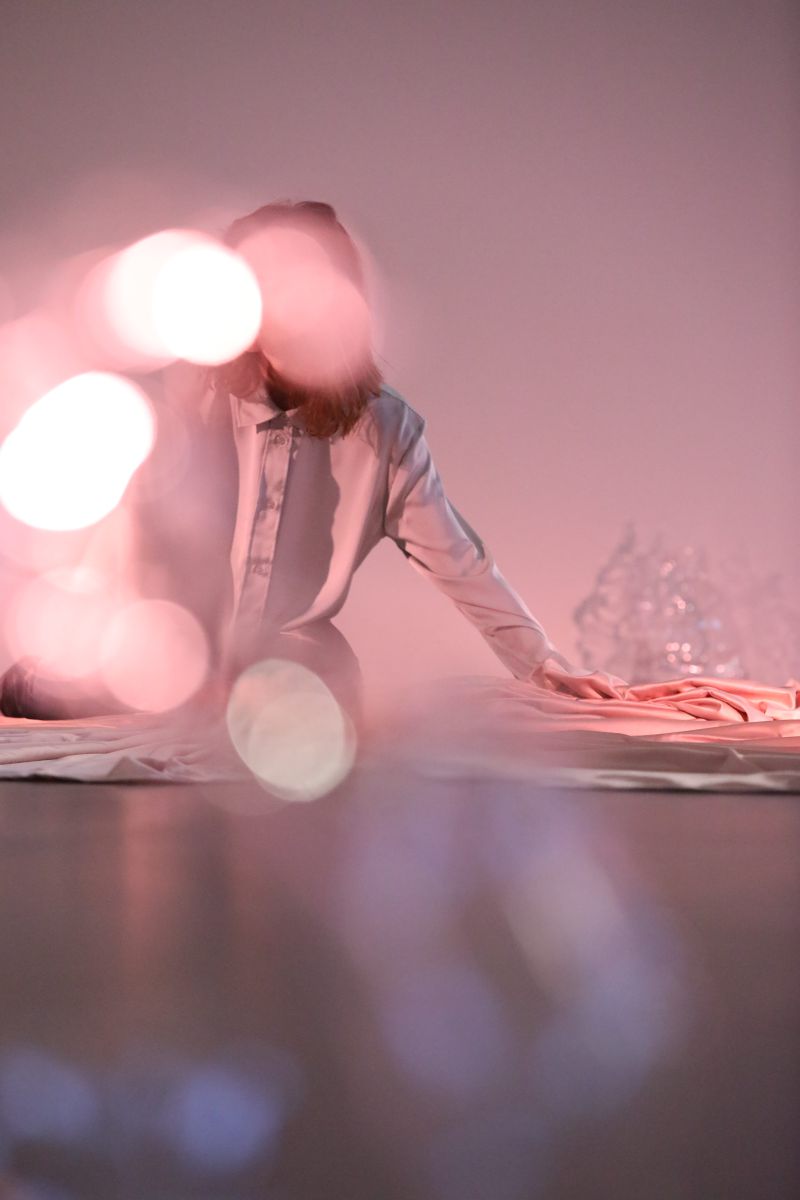 Photo: Wellen/De-Da Productions
WELLEN (waves) is the rising and falling of occurrences, a melting of time that ripples at the edges as the present. The solo unfolds as a fluid round dance of unobtrusive gestures and movements, while at the same time searching for disturbances and interruptions. It explores different ways of being involved in, influencing, or being influenced by what is happening. A woman stands in the middle of this. She waits, observes, intervenes. Always she is, like everything else in the room, only a part of the whole. With WELLEN, Mareike Buchmann intensifies her idea of a performance practice as a fluid structure in which movements, actions and sound compositions are choreographed and arranged intuitively and situationally. In this way, WELLEN allows the boundaries between dance, sound and installation to become permeable and invites viewers to make their own experiences by zooming in on individual details and neglecting others.
Concept, dance, sound, space: Mareike Buchmann
Space, objects: Theresa Lawrenz
Accompanying eye: Robert Krajnik
Musical assistance: Mirko Danihel
Photos, Trailer: De-Da Production
Sponsored by: Kulturamt der Stadt Wiesbaden, das Hessisches Ministerium für Wissenschaft und Kunst, der Hessischen Kulturstiftung