THE VALLEJO READINGS
Digital Open Studio
Peruvian dancer/choreographer Carlos Díaz will present the results of his first choreographic research based on Peruvian migrant poet Cesar Vallejo.
showing
FRI 23.09.2022
7:00pm — 8:00pm
Premiere
Zoom
Registration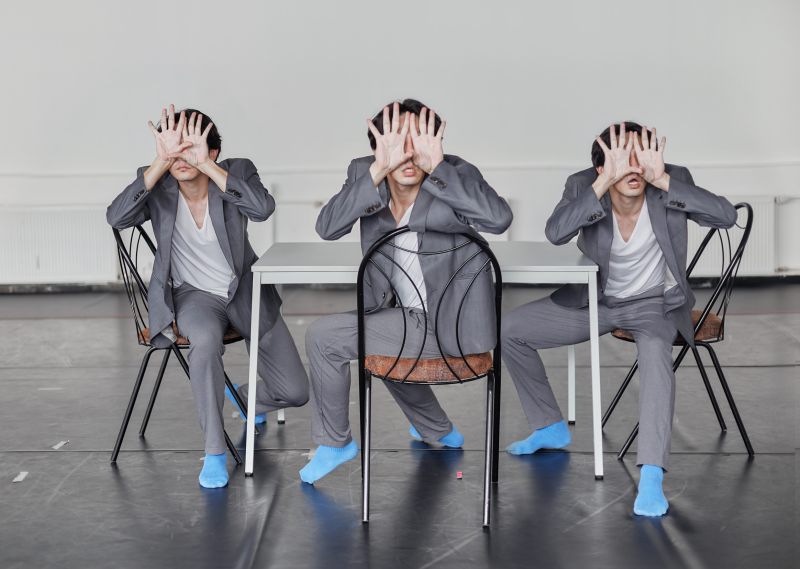 All photos by Jörg Baumann
In the frame of the ID Tanzhaus Frankfurt Rhein-Main Residencies, Carlos Díaz has developed his choreographic research using the work and life of early XX century poet Cesar Vallejo, who is considered to be the most universal Peruvian writer, and embodied throughout his life the migrant artist experience. In this first stage, Carlos Díaz has worked mainly with Vallejo's first book "The Black Heralds" which contains many of his darkest poems. Using recorded recitations to develope his own language of movement, the choreographer explores the musicality of the verses and approaches them as the script of a screenplay, moving between the realms of theatre and dance. In this online presentation, the artist will show the material used, explain his creative process and talk about his experience after working with other dancers during his time in the residency.
Supported by the residency program within the framework of ID_Tanzhaus Frankfurt Rhein-Main, a project of ID_Frankfurt - Independent Dance and Performance e.V.