THE NAME OF THE PIECE

Dance/performance
MON 13.06.2022
8:00pm — 9:00pm
Frankfurt / Mousonturm
Performance text is in English language.
Free Entry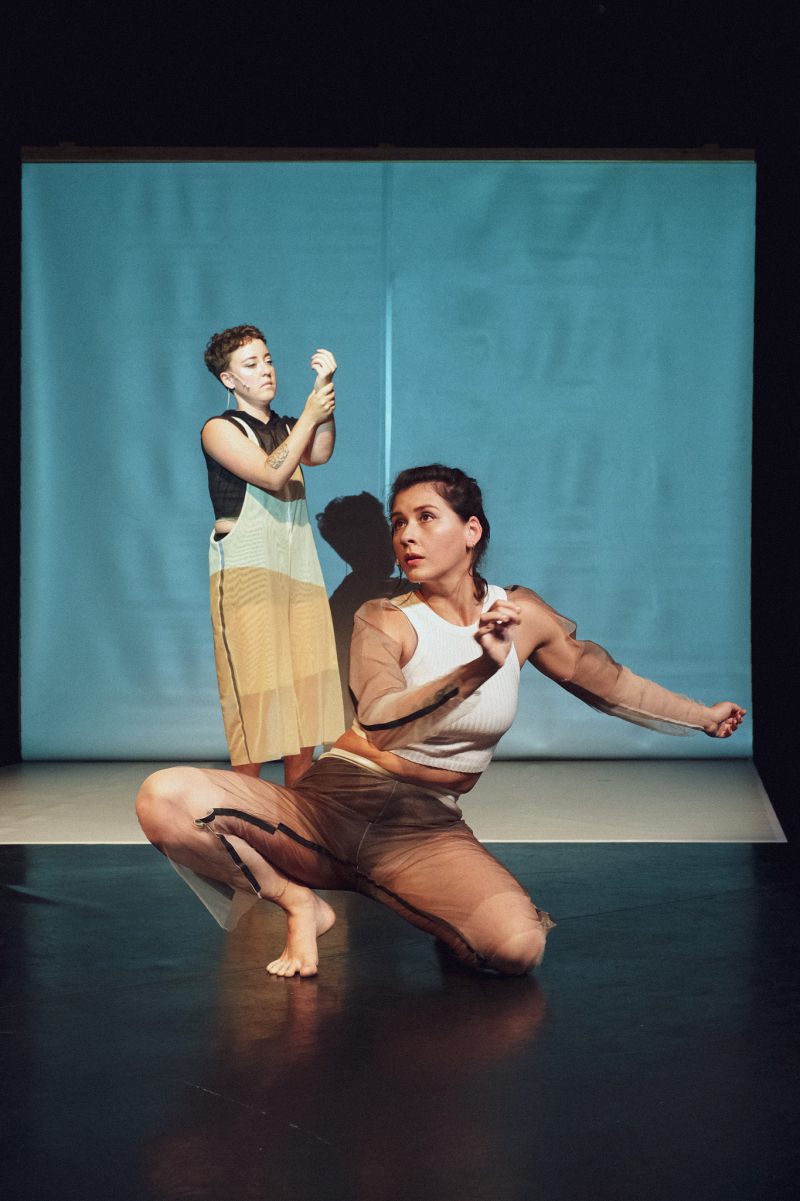 Photo by Talisa Frenschkowski
Two performers, a writer and a musician, improvise on stage at the abyss that separates words and things. There, they search for ways into a queer speaking, to free the bodies from the names and concepts they have been given. In their performance, they tirelessly develop ways of acting that challenge a human-centered understanding of language. Together they practice deconstructing language and using language not as a means of appropriating things (I name them, therefore they are mine,) nor as evidence of human superiority, but as an eternal dialogue between intangible beings. Within this dialogue, worlds/words can be created.
Artistic direction, dramaturgy: Alice Nogueira / Artistic collaboration, performance: ana clara montenegro and elena rose / Light, Sound Design, Performance: Julia Mihály / Light design, video design, performance: Merthe Wulf / Set design: J.F. Schmidt-Colinet / Costume design: Martin Müller / English editing: elena rose light
Funded by and in co-production with: Stadt Frankfurt am Main – Dezernat für Kultur und Wissenschaft and Hessische Theaterakademie
Further dates:
TUE 14.06. | 8:00pm

Frankfurt / Mousonturm

WED 15.06. | 8:00pm

Frankfurt / Mousonturm