DANCE MARATHON 2022

An event with students of the BAdance course at the Frankfurt University of Music and Performing Arts with the support of the Hessian Theater Academy
other
THU 30.06.2022
7:00pm — 10:30pm
Premiere
Kleiner Saal der HfMDK, Eschersheimer Landstr. 29-39
Der Eintrittspreis beträgt 1 Euro für jedes der 3 Programme
Ticket needed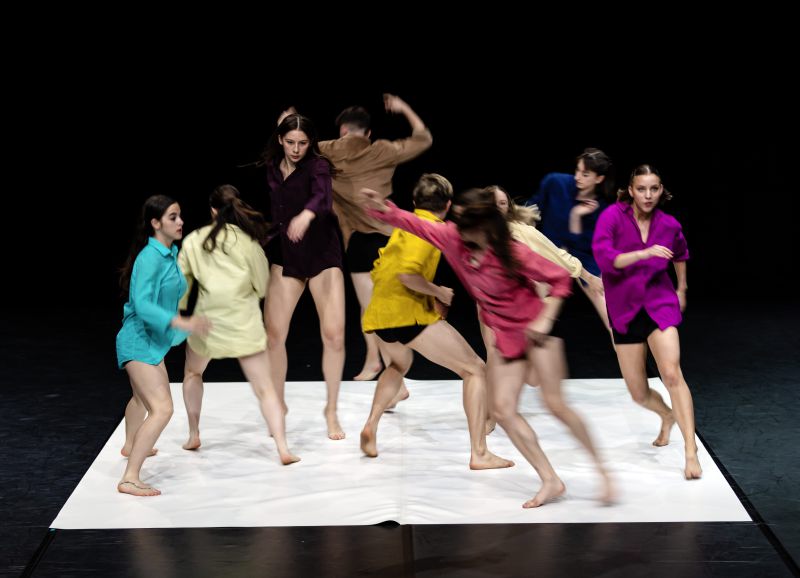 After the winter dance project at the Gallus Theater in February and the dances for a new era at the Frankfurt LAB in May, we are very pleased that the "grand finale" of the BAtanz course - the tanzmarathon 2022 - at the end of the 2021/22 academic year will also be live in the Small hall of the HfMDK can take place.
The dance marathon 2022 gives insights into very different choreographic approaches, working methods, styles. You can experience choreographies by Jean-Hugues Assohoto, Sade Mamedova and Dieter Heitkamp with 1st year BAdance, Simon Mayer, Ivan Perez and Menghan Lou with 2nd year, as well as Anton Valdbauer's ADRIFT and Revisiting Concepts and Material from NNNN by William Forsythe by Cyril Baldy with 3rd year students, which also show own works, which were created with students of Prof. Jan Ickert's cello class on compositions by Gilead Mishory, as well as ballet variations and other student works.
By working with many different choreographers, the students have the opportunity to playfully explore the many facets of their artistic creativity - dynamic, precise, mindful, captivating, bold!
Hessian Theater Academy