STILLE
in English, silence or stillness
What becomes loud in the silence?
performance
THU 24.03.2022
8:00pm — 9:00pm
Premiere
Landungsbrücken Frankfurt
Ticket needed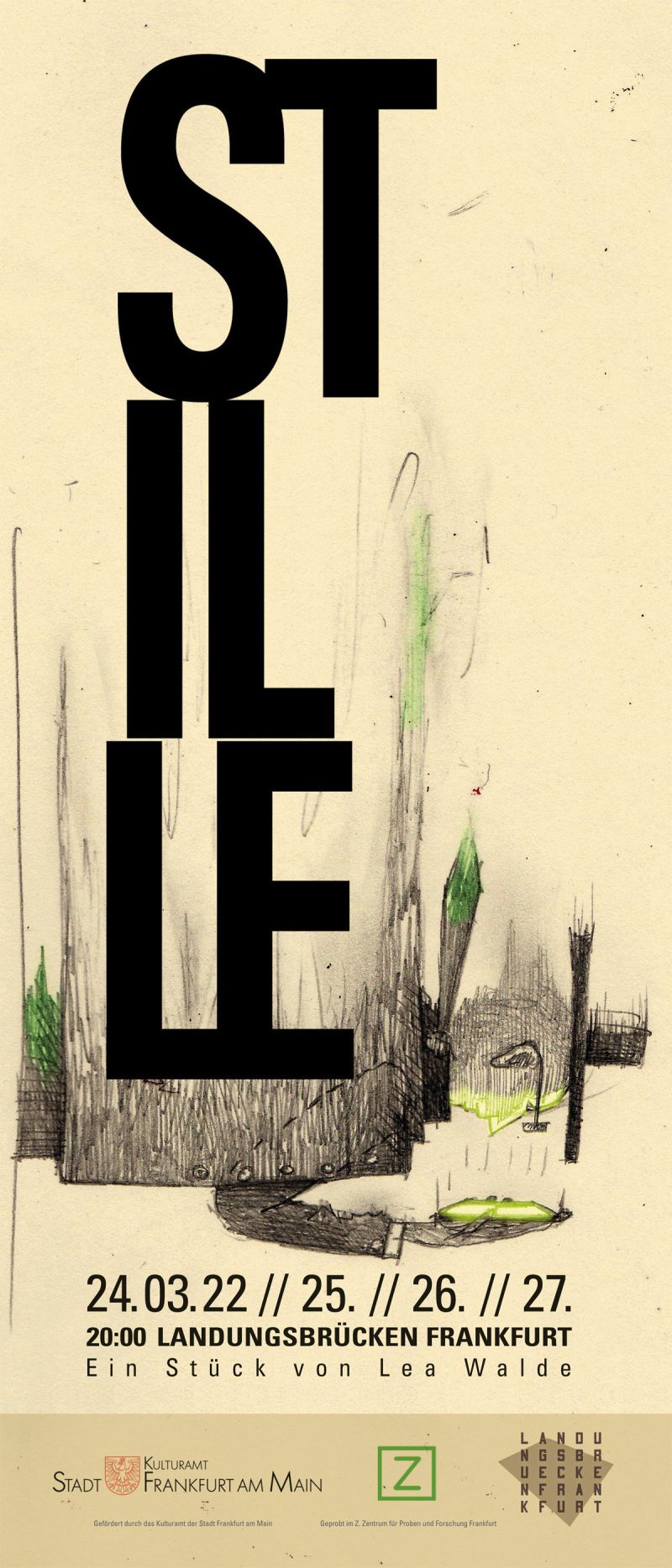 SILENT THEY are pawing with their feet. Determined to play for you today. THEY hurry forward. Then ... Silence. The flow of events stops. Space for inner events: Fantasies, worries, memories. What becomes loud in the silence? What can silence do? What does it mean? And how to deal with it? THEY grapple with these questions, encountering the spirit of silence as well as themself. An actor, a dancer and a percussionist enter the space of silence on this evening. They fill it. Sometimes discovering, sometimes avoiding, sometimes confronting. Be there.
DIRECTOR & CONCEPT Lea Walde WITH Karla Hennersdorf, Sarah Plattner, Andrea Goerz GRAPHIC DESIGN & MUSICAL DIRECTION Andreas Stoffels PHOTOGRAPHY Markus Schüller
Sponsored by the Cultural Office of the City of Frankfurt am Main / Rehearsed at the Z. Zentrum für Proben und Forschung Frankfurt / In cooperation with Landungsbrücken Frankfurt



Further dates:
FRI 25.03. | 8:00pm

Landungsbrücken Frankfurt

SAT 26.03. | 8:00pm

Landungsbrücken Frankfurt

SUN 27.03. | 8:00pm

Landungsbrücken Frankfurt