RESONANZ≷RAUM (RESONANCE≷SPACE)

The Reclaiming Dance Performance Collective asks questions about the public sphere, participation, the inner and outer space of dance and bodies. How can inclusion be understood in performance? How can participation be understood? How do people resonate with each other?
Dance/performance
SAT 28.05.2022
6:00pm — 7:00pm
Premiere
Offenes Haus der Kulturen/Campus Bockenheim und Waggon am Kulturgleis, Mainufer Offenbach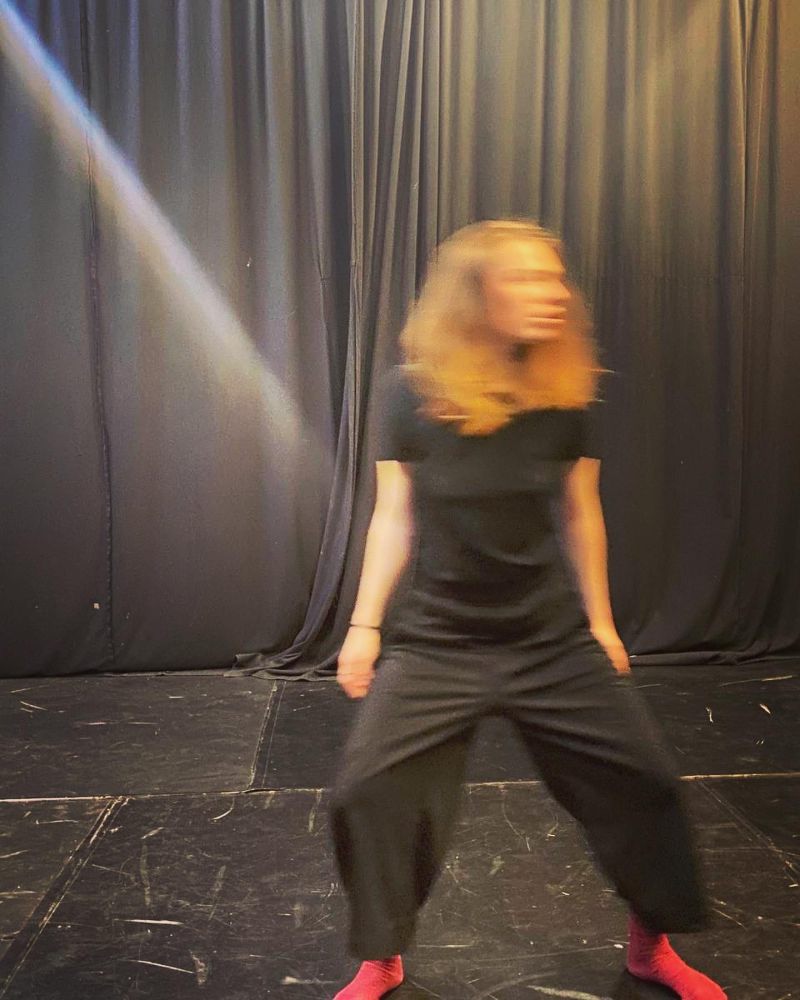 Person with long light hair, light skin and dark clothes, stands in a dark room in front of a black curtain and moves their head to the side
With their Reclaiming Dance performance collective, Keiko Schmitt and Anna Bolender once again pose questions about the public sphere, participation, and the inner and outer space of dancers. With the inclusive dance ensemble that has come together for the new piece 2022, choreographers and performers not only work on a free stage concept, but also address the area of "resonance space/resonant body" with the Mixed Abled Dance Performance and thus the ability of dance to make things vibrate, but also to absorb vibrations and thus create the space for participation in a perpetual exchange with its environment.
Fonds Darstellende Künste/Neustart Kultur Kulturamt Frankfurt am Main Am für Multikulturelle Angelegenheiten Stadt Frankfurt Partnerschaften für Demokratie Offenbach
Further dates:
SUN 29.05. | 6:00pm

Offenes Haus der Kulturen/Campus Bockenheim und Waggon am Kulturgleis, Mainufer Offenbach