PRACTICING PUBLIC
How to come together in Dancing
The double workshop "Practicing Public" looks at the themes of collectivity and publicness - how these emerge and can be used politically. How does a collective understanding emerge when you dance together? Jorge Bascuñan will start the evening with a dance and movement workshop. This will be followed by an open discussion with dance scholar Dr Leonie Otto.
other
TUE 04.10.2022
6:00pm — 8:30pm
Premiere
Atelierfrankfurt
Admission is free of charge. Registration is desired.
Registration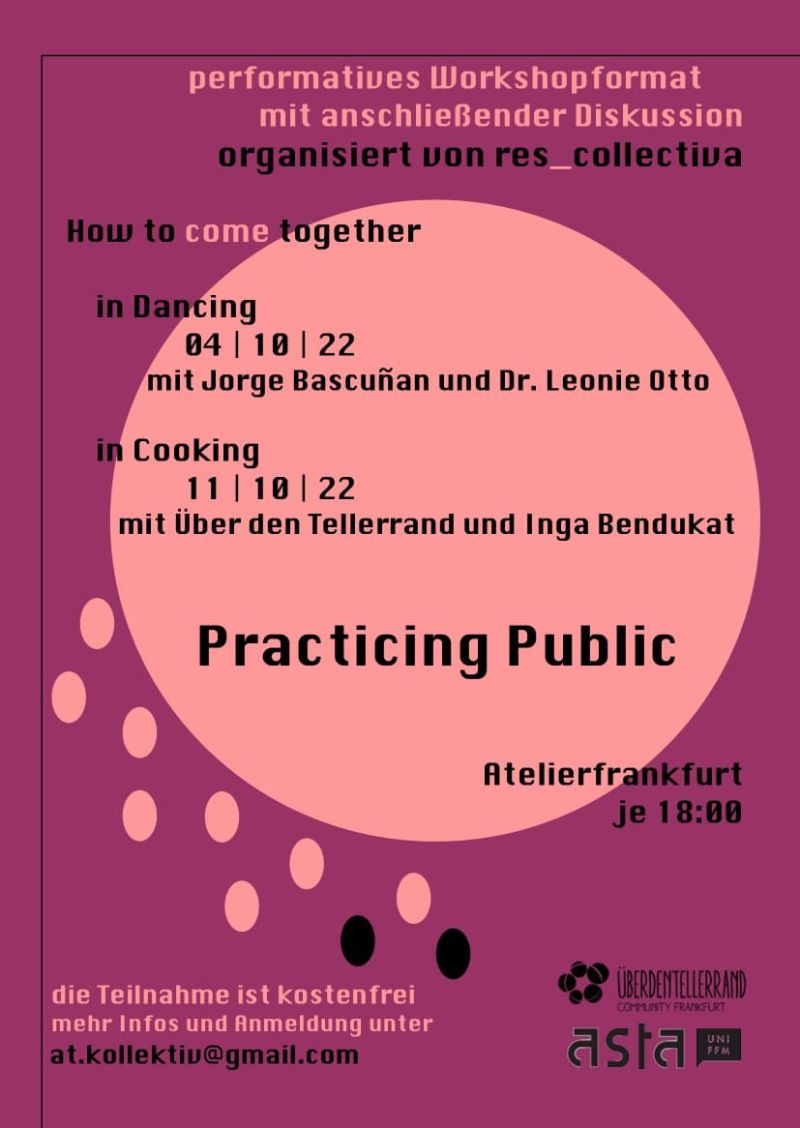 Flyer zur Veranstaltung Praciticing Public
A warm invitation to the double workshop 'Practicing Public'. Using the themes of 'dance' and 'food', we want to try out how a public arises and then enter into conversation through an impulse lecture. That means the first evening will start with a small introductory dance workshop and the second evening with preparing food together. Afterwards, with guests from theory and practice, we will try to understand what potential such (counter-)publics can have.
Asta Uni Frankfurt AWO Jugendwerk Hessen-Süd
Asta Uni Frankfurt AWO Jugendwerk Hessen-Süd