PERIPHERAL VISION
Workshop
Peripheral Vision Workshop in Mannheim Peripheral Vision is a holistic movement-based practice developed by Amelia Eisen und Miriam Markl in Iceland. We will explore and dance outdoors for the first two hours and then move indoors to expand our movement vocabulary and dance improvisation skills, inspired by the adventures and experiences we have gathered in public space. Peripheral Vision is... ...a practice for indoors and outdoors! ...a practice that aims to expand your vision beyond your periphery! ...a practice for everyday life and a training in dance improvisation! Anmeldung via Mail an: peripheral_vision@posteo.de
workshop, other, technique class
SUN 22.10.2023
1:00pm — 4:30pm
Tanzstudio Matrakala, Mannheim, Uhlandstraße 7 + im öffentlichen Raum
More information about Amelia Eisen: https://ameliaeisen.com/
More information about Miriam Markl: https://en.miriammarkl.com/ueber-mich
Email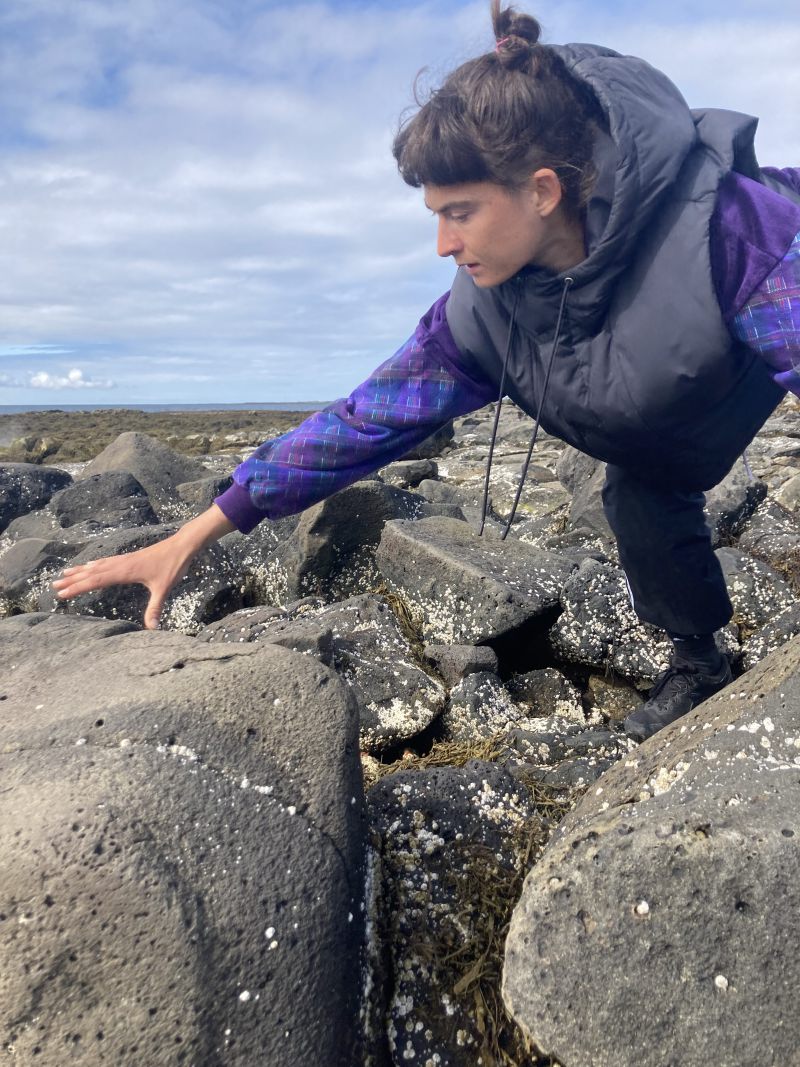 Miriam Markl bei der Bewegungsexploration für Peripheral Vision in Island, credits: Amelia Eisen
Mannheim-based artist duo, Amelia Eisen and Miriam Markl invite you to join in their ongoing research, Peripheral Vision- which explores how inner and outer landscapes inspire movement and how the practice can be used as a tool which illuminates the multi-layered experience of existence.
This workshop experience is for people of all ages, levels and backgrounds who would like to become more connected to their inner and outer environments. Participants will be guided through movement and awareness tasks focused on sensing and connecting with a place and each other. The aim is to share the magic of dance and how it can become a tool to explore and understand the world on a deeper level. Amelia and Miriam started their research on Peripheral Vision in Iceland in March at SÍM residency center and returned to Iceland this August to continue their work at Dansverkstæðið.
When: Sunday 22 October 2023, 13:00-16:30
Where: Matrakala Dance Studio - Uhlandstraße 7, 68167 Mannheim, Germany
Registration: peripheral_vision@posteo.de
Regular price: 60€ - 75€ sliding scale*
*If the participation fee is a problem for you, please contact us! Money should not be a reason not to participate. Let's talk about alternative forms of exchange.