EXPERIENCING KINESTHETIC EMPATHY: DANCE AND THE VISUALLY IMPAIRED
Digital Open Studio
Insights on research decentering the visual sense.
showing
SUN 04.09.2022
6:00pm — 7:00pm
Zoom
Register in advance for this meeting:
Registration Link
After registering, you will receive a confirmation email containing information about joining the meeting.
Registration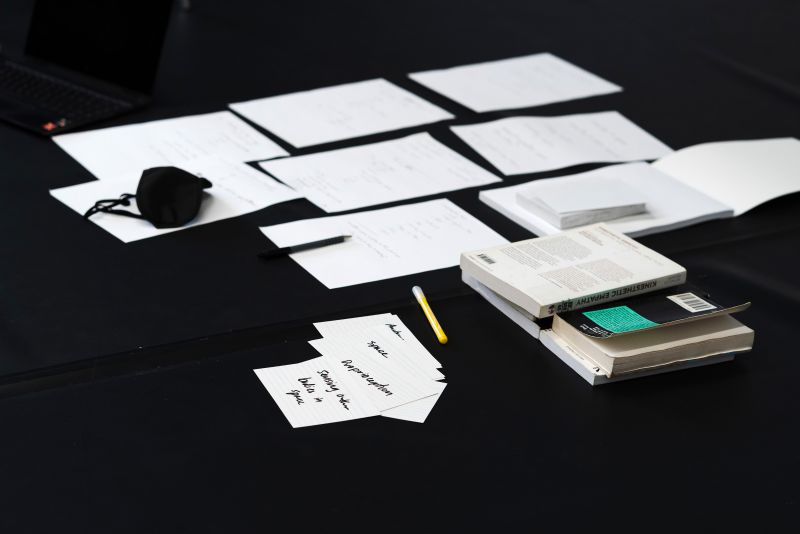 © Katrin Schander
In this one-hour-long Open Studio, Michelle will share her research process and facilitate an open discussion on the topic of challenging the vision-centric aspect of dance, primarily in the realm of education. The intention is to make dance and movement practices more accessible to the visually impaired and uncover potentialities in sensory awareness. Questions on the importance of the physical body in the digital and how to bring the body back into learning and creating experiences while being online will also be discussed.
Supported by the residency program within ID_Tanzhaus Frankfurt Rhein-Main, a project of ID_Frankfurt - Independent Dance and Performance e.V.