FEELING BODY TRACES
A moving lecture
other
SAT 05.11.2022
4:00pm — 5:00pm
Wartburg Wiesbaden
Mareike Buchmann is a freelance dance and performance artist, movement researcher and lecturer. The core of all her work is an experimental-research approach that focuses on her own discovery and experience of movement. With the dissertation project "Körper/Spuren/Spüren - in Bewegung orientieren" at the University of Salzburg, she is currently deepening her practice and developing an independent format of movement research at the interface of art and science. In addition to her own work, Mareike Buchmann is part of Pink & Blau and she has been founding and directing the ensemble IDA FLUX since October 2022.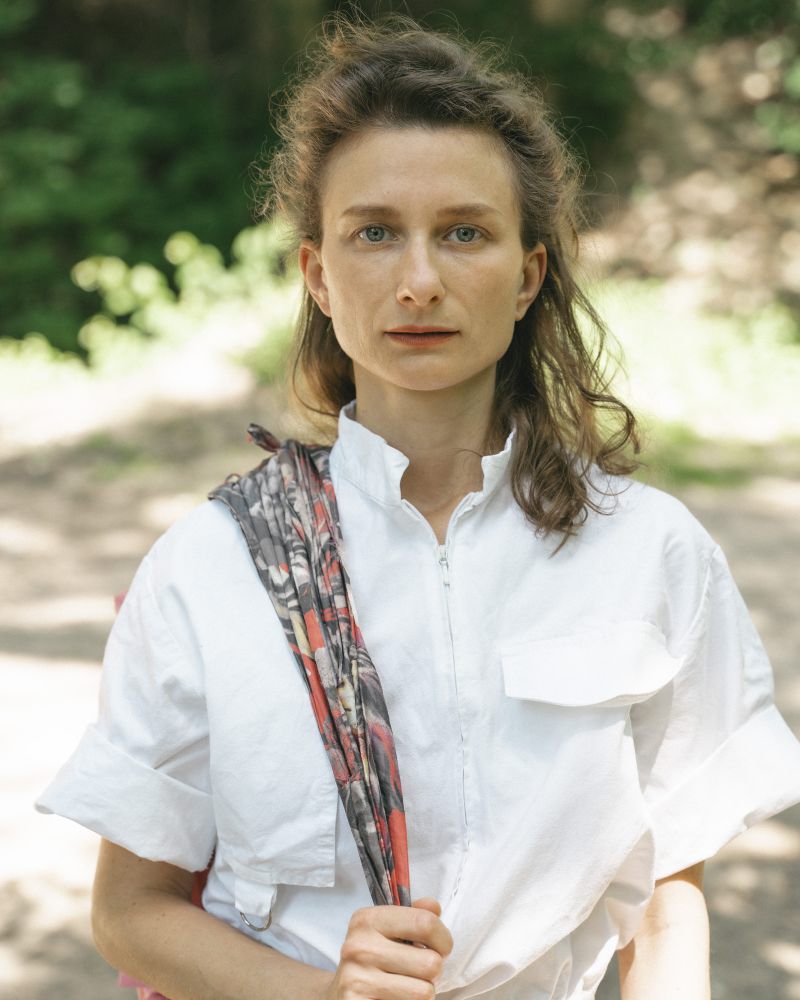 Foto: Nils Heck
Life leaves traces in our bodies. They align us in different ways in our everyday life, move us here and there. Our body traces are our body knowledge, our movement skills as well as our movement habits. How do we come into contact with these traces? How do we sense which traces we are currently moving along? The interactive lecture takes the participants to trace their own body traces in different ways: through listening, movement instructions and perception experiments. Please bring a blanket or yoga mat.
by and with Mareike Buchmann
Die Veranstaltung findet im Rahmen des Tanztages Rhein-Main statt.