INTERDISCIPLINARY IMPROVISATION
in the "Alte Seilerei"
Music and dance improvisation emerge in a joint process and interact in the moment of emergence
other
SAT 09.07.2022
3:00pm — 6:00pm
Alte Seilerei (Halle 3), Offenbacher Landstraße 190, 60599 Frankfurt
Time: Usually every first Saturday of the month from 15.00 to 18.00
Next date: Saturday, 09.07. 22 (this time it is the 2nd Saturday in July!)
Where: Hall 3 of the "Alte Seilerei", Offenbacher Landstraße 190, in 60599 Frankfurt
Contribution: idea, biscuit or coin
Info and registration: susanne.rentel@posteo.de or rentelmoog@aol.com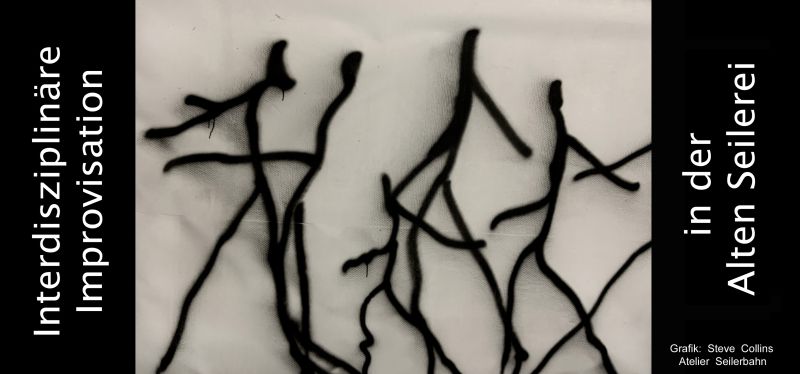 "Interdisciplinary Improvisation" is a project in which boundaries between artistic disciplines as well as between leaders and participants, and between people with different professional and cultural backgrounds, different experiences and age groups are questioned in a joint experimental working process. There are various structuring parts, such as inputs from participants, as well as completely free phases. In the last part of the working process and after an exchange over a cup of tea, improvised performances are presented in random groups to each other or to others present in the "Seilerei". How do dance and music influence each other when they are improvised live at the same time? Which impulses lead to which results? And what other elements from the fields of performance, theatre, visual arts can be brought into interaction? How can ideas, concepts, exercises or experiments of the participants be implemented and further developed? Interesting for all those who want to experiment in an interdisciplinary way and who bring experience from the areas mentioned, openness, curiosity and ideas.