INTERDISCIPLINARY IMPROVISATION NOVEMBER
in "Alte Seilerei"
Kemane Bâ (dancer, musician and visual artist) leads the session on Saturday the 19th und choses an introduction into improvisation over taste, smell and temperature with a cocoa drink of Guatemala. Further elements of his idea are sensorial exercises, interactions between the elements of movement, rhythm and music. This will happen in group scenarios as well as soloperformances which are supported by the group. He will play with the different levels of perception of the participants.
other
SAT 19.11.2022
3:00pm — 6:00pm
Halle 3 der "Alten Seilerei" Offenbacher Landtraße 190, in 60599 Frankfurt
Contribution: Ideas, tea oder coins
Infos/registration: susanne.rentel@posteo.de
The industrial floor at "Halle 3" of the "Alte Seilerei" is quite rough and not clean. So bring dance shoes or something similar to protect your feet.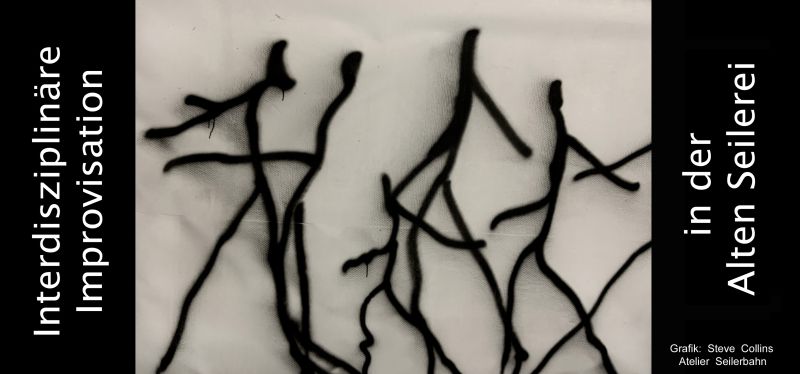 Interdiscipinary Improvisation is a project, that has the aim to get over borders as artistic subjects as much as between leaders and participants, and also between persons with different professional and cultural backgrounds, different experiences and ages. The meeting could be interesting for everyone who wants to experiment interdisciplinary and has experience in the fields mentioned above as well as openness, curiosity and ideas.