A BALANCE BETWEEN CLOSENESS AND DISTNCE
Workshop to introduce the Tamalpa Life/ Art Process (R)
Research the space between closeness and distance with creative methods.
workshop
SAT 11.03.2023
10:00am — 5:15pm
Freiraum Bessunger Knabenschule Darmstadt
I have graduated from the essential part qualifying as a Tamalpa Practioner
Email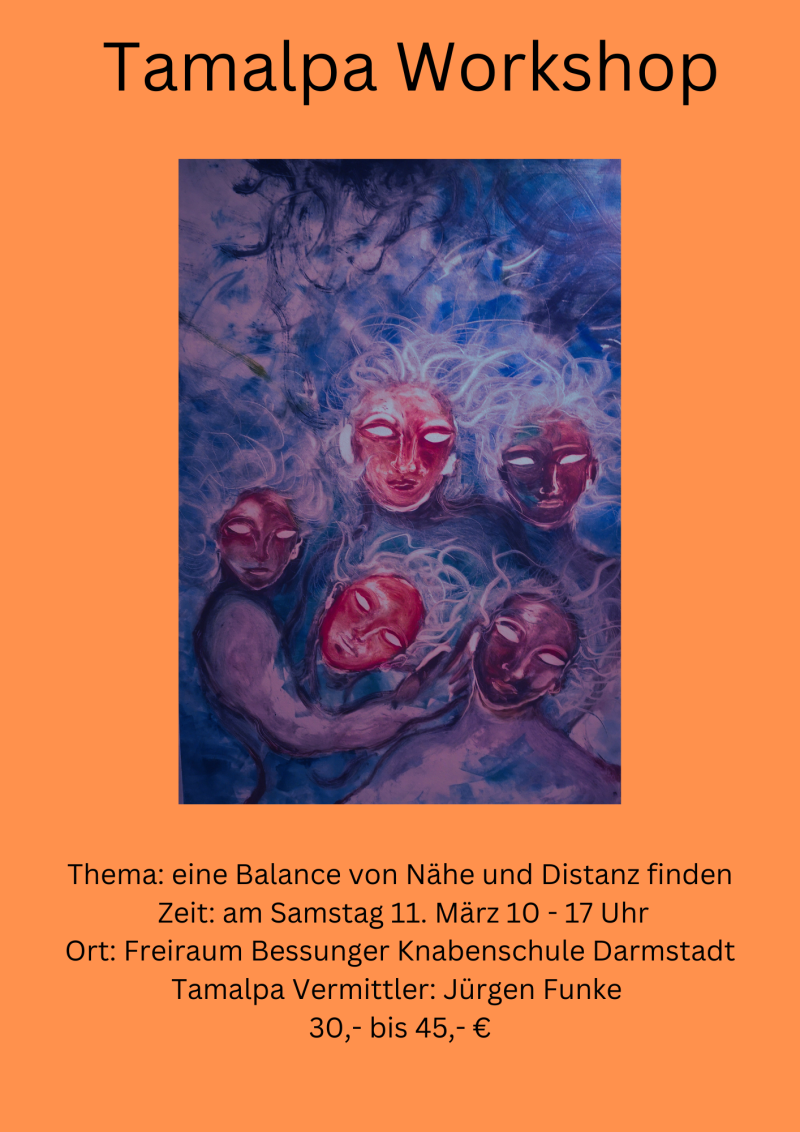 In this workshop I invite you to find a balance between closeness and distance in movement and to play and experiment with different solutions. We will be using the creative methods of Tamalpa in dancing, drawing and writing. I will open up this setting with elements from contact improvisation so that touch will be integrated in a mindful way and use this experience in a playful performance.