CONFESSIONS ON CARE
Installation und im Anschluss Performance
other
WED 20.07.2022
7:00pm — 8:00pm
alte Seilerei, Offenbacher Landstraße 190, 60599 Frankfurt am Main
Opening: 20.07.2022 19:00h
20:30h Performance "Vorher war alles anders" von Linda Luv und Jugendtraum
Öffnungszeiten: Do, Fr, Sa, Mo, Di 17:00 - 20:00h So 15:00 - 18:00h
Interaktion mit der Installation ist ausdrücklich erwünscht.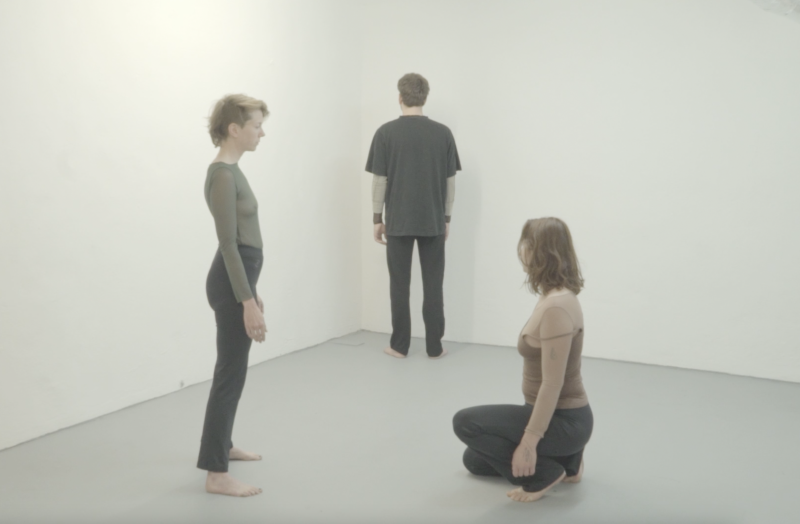 With the multimedia work "confessions on care", the artists Carla Vollmers and Linda Luv, together with the music duo Jugendtraum, create a space for reflection on the concept of care. The different videos show concrete as well as abstract choreographies, they ask how acts of care can lead us to each other but also bring us apart. "Caring" together means a constant testing of mutual boundaries. The videos are embedded in spatial sculptures that put the audience itself in different (body) positions - an invitation to reflect on one's own perspective.
Opening: 20.07.2022 19:00h
20:30h Performance "Vorher war alles anders" by Linda Luv and Jugendtraum
Thurs, Fr, Sa, Mo, Tue: 17:00 - 20:00h, Sun 15:00 - 18:00h
Interaction with the installation is encouraged.
Concept: Linda Luv, Jugendtraum, Carla Vollmers
Choreography: Carla Vollmers
Installation: Linda Luv
Sound: Jugendtraum
Performers: Leon Hammerla, Linda Luv, Maral Müdok, Milou, Paul Peußer & Tim Kernwein
Kamera: Carla Vollmers & Leo Ahlers
Graphic: Maral Müdok
Further dates:
WED 20.07. | 8:30pm

alte Seilerei, Offenbacher Landstraße 190, 60599 Frankfurt am Main