BUTTONS & TEA – KNöPFE UND TEE
Ein elektronischer Musikworkshop für alle 75+
workshop
SUN 04.12.2022
2:00pm — 6:00pm
Künstler*innenhaus Mousonturm
From 75 years No previous experience required. The workshop takes place in the context of the performance "The Many-Centenarians".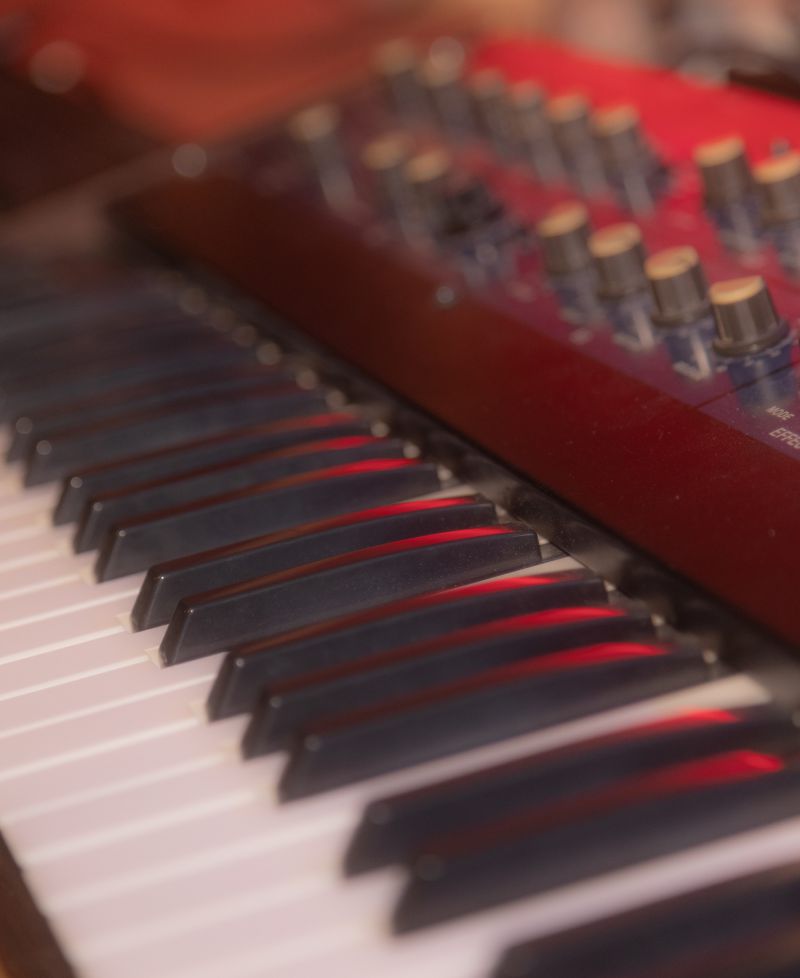 Charlotte Simon presents digital and analogue electronic musical instruments from 1975-2020 and invites 75+ year-olds to try out, make music and programme. In a three-hour workshop, the Beethoven is chased through analogue sound synthesis and the Luzie is (ab)walked on the drum machine, the sequence is modulated during coffee gossip and a colourful spectrum of colours is looped from the samples in the circle. The development of electronic music production has been rapid, winding and above all entertaining since the first electronic film soundtrack to "Alarm in Space" (1956) by Louis & Bebe Barron was produced and released, Charlotte will give an overview of this.
Workshop leader: Charlotte Simon Organisation & idea: Eva Königshofen Production: Carmen Salinas
An event by Caroline Creutzburg. Supported by the Fonds Darstellende Künste with funds from the Federal Government Commissioner for Culture and the Media as part of NEUSTART KULTUR and the Hessian Ministry of Science and the Arts.