ANY ATTEMPT WILL END IN CRUSHED BODIES AND SHATTERED BONES | TANZFESTIVAL RHEIN-MAIN

How is mean action possible for a heterogeneous group? Ensemble members introduce the basic principles of the play any attempt will end in crushed bodies and shatttered bones by Jan Martens.
workshop
FRI 11.11.2022
6:00pm — 8:00pm
Staatstheater Darmstadt - Ballettsaal
Workshop for adults and all from 15 years
Ticket needed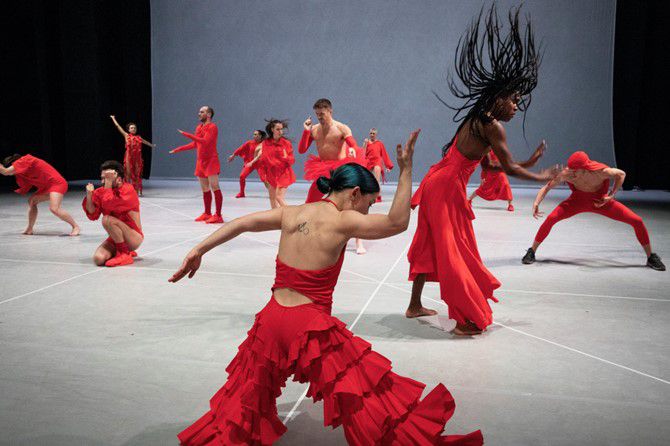 How do people with different abilities and of different ages get moving together? How is shared action possible for this group? Jan Martens is one of the leading choreographers in Europe. His piece any attempt will end in crushed bodies and shattered bones, which will be presented at the Tanzfestival Rhein-Main on 12 November, explores the relationship of dance to the political crises of our time together with a heterogeneous ensemble. In a two-hour workshop, dancers from the piece will share Jan Martens' working principles and invite you to explore possible forms of democratic choreography.