ANTANZEN | CONTEMPORARY WITH MARIA KOBZEVA

Dance, other, Dance/performance, class, technique class
FRI 29.09.2023
10:30am — 12:00pm
Staatstheater Darmstadt - Ballettsaal (Treffpunkt: 15 Min. vor Beginn der Veranstaltung)
ANTANZEN is an open training for non-professionals with the aim to get to know and try out various styles and dance techniques - from classical ballet, voguing, house to contemporary dance. It is aimed at adults who are interested in experiencing dance for themselves, consciously training their bodies, and exploring new approaches to movement. No pre-registration or prior dance experience is required. It takes place once a month at the Staatstheater Wiesbaden, Staatstheater Darmstadt and from January 2023 at the Künstler*innenhaus Mousonturm. The ANTANZEN format is carried out in collaboration with dance teachers from the region and the national and international network of alumni of the Master's degree program in Contemporary Dance Education (MA CoDE) at the Frankfurt University of Music and Performing Arts (HfMDK).
Ticket needed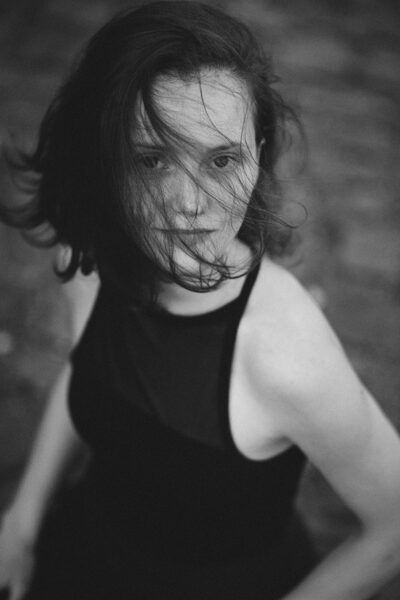 Maria Kobzeva is a freelance dance artist living in Frankfurt. She studied at the Vaganova Ballet Academy in St. Petersburg. After graduation, she joined SPBT Theater and toured the world with a wide classical repertoire. To expand her knowledge of movement, she studied contemporary dance at the HfMDK Frankfurt, where she worked with various choreographers and participated in numerous interdisciplinary projects. Maria's choreographic practice includes solo, duo and group pieces, as well as theater productions and works for film. In 2019, she received the Audience Award for two of her works. She currently works, dances, and creates with area artists and teaches various age groups/levels in a variety of contexts.
© Tanzplattform Rhein-Main, a project of Künstler*innenhaus Mousonturm and Hessian State Ballet, is made possible by the Kulturfonds Frankfurt RheinMain and is funded by the Cultural Office of the City of Frankfurt am Main, the Hessian Ministry of Science and Art and the Foundation Alliance [Aventis Foundation, Crespo Foundation, Dotter Foundation, Dr. Marschner Foundation, ODDO BHF Foundation, Foundation Polytechnic Society Frankfurt am Main].
Further dates:
SAT 21.10. | 10:30am

Staatstheater Darmstadt - Ballettsaal (Treffpunkt: 15 Min. vor Beginn der Veranstaltung)