ZUKUNFT TANZT
Young Choreographers Festival 2022
On two evenings five artist groups will show their pieces on stage of the Gallus Theater, share their work with the audience and show the huge variety of contemporary dance and choreography.
Dance/performance
FRI 09.09.2022
7:00pm — 9:00pm
Gallus Theater
Tickets: 18€/12€/8€
Telefone: 069/758060-20
Ticket needed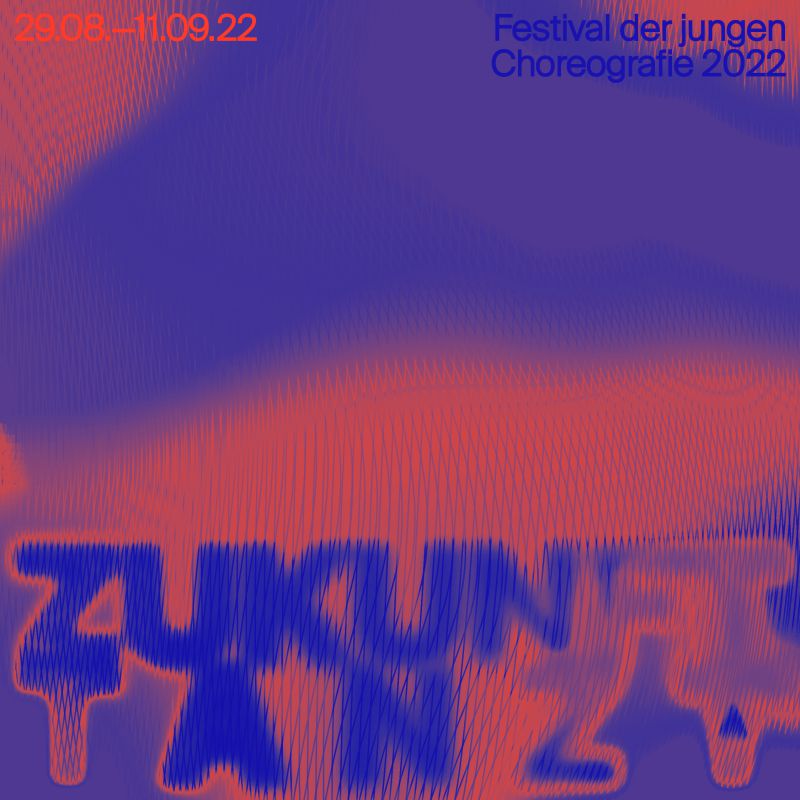 (c) Graphic design: Julia Löffler & Lucia Köhn, (c) Photos: Sophron
"ZUKUNFT TANZT – Festival der jungen Choreografie" has been creating space for artists of all ages who see themselves at the beginning of their choreographic career since 2019. The festival combines artistic development, presentations, knowledge transfer and networking, with a focus on the needs and potential of young choreographers. Various institutions, locations, artists, audiences and contact points for dance, whether run independently or institutionally, are connected. From 29.08. until 11.09. we invite you to professional dance classes, choreography workshops, work-in-progress showings, discourse formats and two performance evenings in the Gallus Theater.
Organisation, Concept, Management: Ida Kaufmann, Laurin Thomas
Jury: Qadira Oechsel-Ali, Nica Berndt-Caccivio, Hendrik Hebben, Ida Kaufmann, Laurin Thomas
Festival assistance: Richard Oberscheven
Artist support: Qadira Oechsel-Ali Graphic
Printmedia: Julia Löffler, Lucia Köhn
Webdesign: Studio Büttner
A project by Co-Op Dance Company. In cooperation with Gallus Theater, Künstler*innenhaus Mousonturm in the frame of Tanzplattform Rhein-Main, Frankfurt LAB, ID_Tanzhaus Frankfurt Rhein-Main, werkstatt and BAtanz HfMDK Frankfurt am Main.
Kulturamt Stadt Frankfurt, Hessisches Ministerium für Wissenschaft und Kunst, Crespo Foundation