WELCOME TO THE MENTAL GYM
Performance
The Backstein Kollektiv and friends invite you to a workout at the Mental Gym.
Dance, theatre, performance, other, dance theatre, Dance/performance
THU 16.03.2023
8:00pm — 9:30pm
Premiere
Gallus Theater, Kleyerstr. 15, 60326 Frankfurt am Main
The Backstein Kollektiv was founded in 2018 by Julie Grutzka - soprano, Hendrik Hebben - dancer and Moritz Fabian - dancer, theatre scientist and sociologist. With their interdisciplinary work, they want to create works that stimulate the audience to think anew about actual conditions. Their productions are subject to intensive research, which is shared with the audience in the context of the performance.
Ticket needed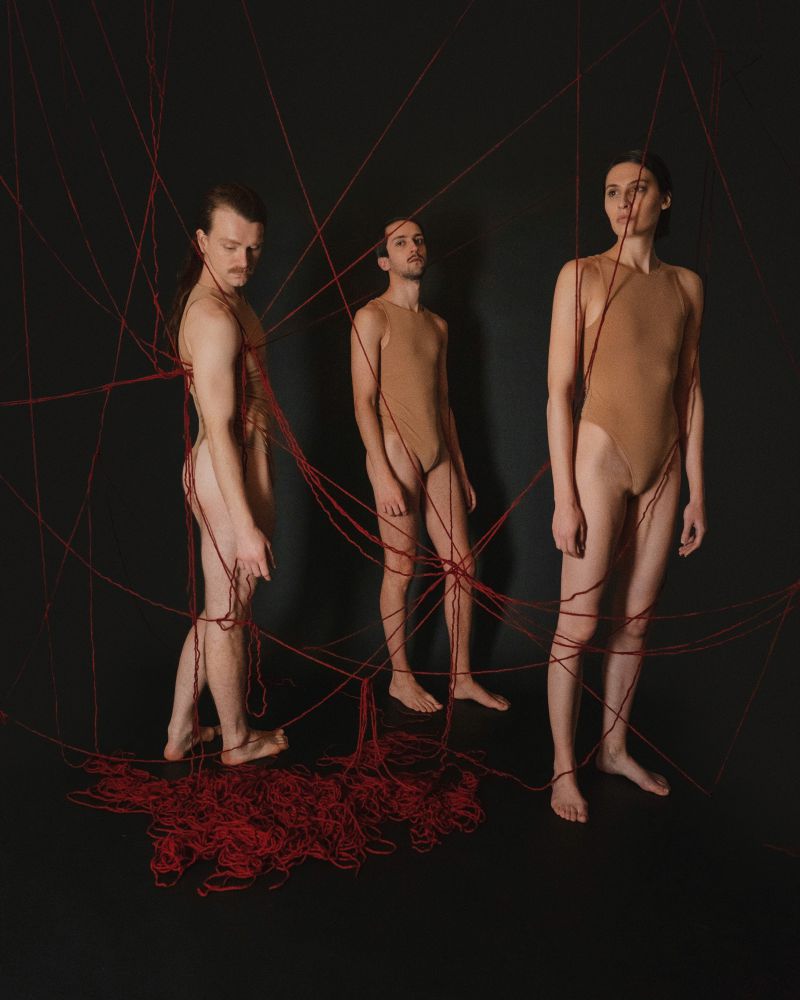 Photo: sevda rekling
The Backstein Kollektiv and friends invite you to a workout at the Mental Gym. We train and sweat, create and slave and run in the hamster wheel of society. But what is the point of it all? What position does mental health have in our society? How openly do we talk about it? What does it do to our mental health? What are the factors that influence us? And, what exactly does it mean to be 'healthy' and who decides that? The Backstein Kollektiv investigates these questions in an interdisciplinary and performative way and presents its results at the Gallus Theater. Concept / Idea: Backstein Kollektiv Performers: Moritz Fabian, Julie Grutzka, Hendrik Hebben, Léa Villeneuve Dramaturgy + stage design: Marcel Appel Technic / Lights: Manuel Oeschger Sponsored by the city of Frankfurt am Main
Further dates:
FRI 17.03. | 8:00pm

Gallus Theater, Kleyerstr. 15, 60326 Frankfurt am Main

SAT 18.03. | 8:00pm

Gallus Theater, Kleyerstr. 15, 60326 Frankfurt am Main