UNCONSCIOUS SONGS

UNCONSCIOUS SONGS is a live performance at the end of the day and a nightly radio stream and can be heard awake, asleep and all states in between.
performance, Concert
SAT 06.05.2023
10:00pm
Premiere
STUDIONAXOS, WALDSCHMIDTSTR. 19, 60316 FRANKFURT AM MAIN
Ticket needed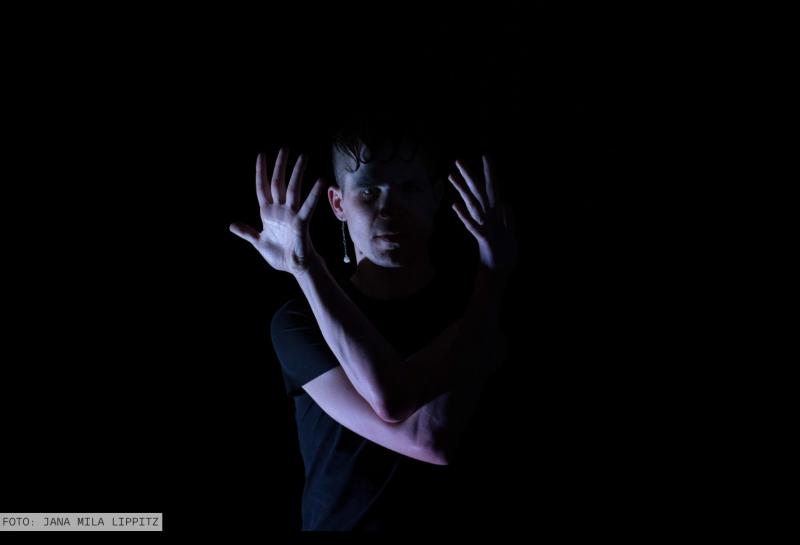 *Text only available in German*
In der Nacht lösen sich Gedanken von den Gehirnen, in denen sie entstanden sind und werden zu Träumen. Sie schweben über den Schlafenden und vermengen sich zu Bildern, Gefühlen und Klängen, auf die niemand mehr alleinigen Anspruch erheben kann. Das Träumen ist ein Tor zum Unbewussten, dem abgeschiedenen Teil des Selbst, wo es keine Sprache und nichts zu wissen gibt. Träume fragmentieren uns in Bekanntes und Unbekanntes und halten die Einladung bereit, uns beidem hinzugeben. UNCONSCIOUS SONGS ist eine Live-Performance am Ende des Tages und ein nächtlicher Radio-Stream und kann wach, im Schlaf und allen Zuständen dazwischen gehört werden.
MUSIK/PERFORMANCE: Jacob Bussmann KOSTÜM: Chiara Marcassa KLANGREGIE: Rupert Jaud LICHT: Camilla Vetters DRAMATURGIE: Henrike Kohpeiß CHOREOGRAPHIE: Frédéric De Carlo PRODUKTION: Carmen Salinas u.a.
Gefördert durch das Kulturamt der Stadt Frankfurt am Main, das Hessische Ministerium für Wissenschaft und Kunst sowie vom Fonds Darstellende Künste aus Mitteln der Beauftragten der Bundesregierung für Kultur und Medien im Rahmen von NEUSTART KULTUR. Geprobt im Z-Zentrum für Proben und Forschung. Ein Raum von ID_Frankfurt – Independent Dance and Performance e.V.
Further dates:
SAT 20.05. | 10:00pm

STUDIONAXOS, WALDSCHMIDTSTR. 19, 60316 FRANKFURT AM MAIN