TETTA'S OPEN STUDIO
FIGURING TIT OUT
showing
SUN 21.05.2023
5:00pm — 8:00pm
DIE DRUCKEREI, BELCHENSTR.3, 60528 FRANKFURT NIEDERRAD
The Open Studio has limited seating, we therefore ask you to register in advance. Tetta's Open Studio is FLINTA* and members of the BIPOC queer community only!
Registration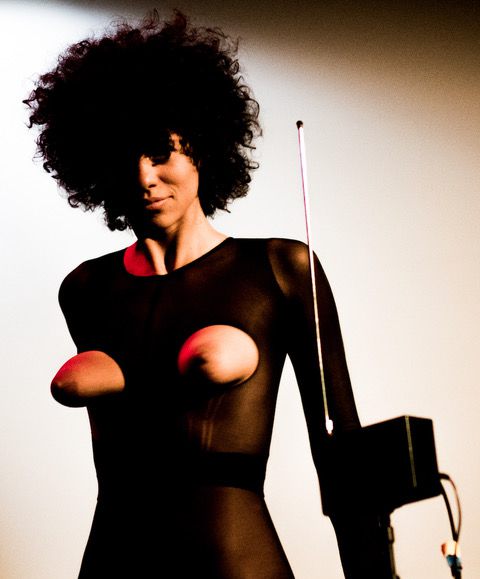 "FIGURING TIT OUT" is an investigation into composing a relational space where live music creation and movement research are remixed as supportive methods for a playful encounter among diverse tit-bodies and other material manifestations of tits beyond the body. By navigating the space through theremin's frequencies, FLINTA* participants can experience attentive states of interaction while listening, moving and creating sounds through their bodies.
The Open Studio is a two-hour durational performance followed by an artist talk. Spectators can drop in and drop out (participate and pause) as they wish during these two hours.