TANZEN WIE FORTNITE, MARIO BROS., TIKTOK UND CO?
Workshop mit Victoria Söntgen und Albi Gika
A dance workshop for everyone from the age of 8. Everyone is welcome - no previous experience required!!! Please bring comfortable clothes and sports shoes.
workshop
FRI 20.05.2022
3:30pm — 5:30pm
Zoo-Gesellschaftshaus Frankfurt
Ein Tanz-Workshop für alle ab 8 Jahren. Everyone is welcome - keine Vorkenntnisse erforderlich!! Bitte bequeme Kleidung und Sportschuhe mitbringen.
Registration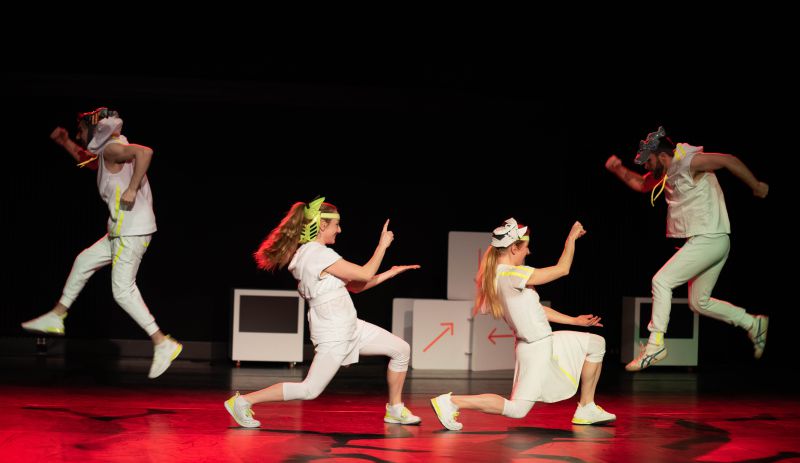 4 young people in bright clothes move swingingly across a stage
The popular movements from computer games and social media will be guided and analysed by dancers Albi Gika and Victoria Söntgen from the dance company Hennermanns Horde and then transformed into short choreographies.