"SKETCHES OF LIFE, LOVE, AND HAPPINESS."
Ein Szenografischer Triptychon
Dance
THU 22.09.2022
8:00pm — 10:00pm
Premiere
Gallus Theater Frankfurt am Main
The AMP Dance Company team for this production
Choreographer, Artistic Director: Marika Ostrowska-Geiger
Assistance: Valeriya Simchen
Dancers: Arianna Cunsolo, Mar Sánchez Cisneros, Valeriya Simchen, Laura Hrgota-Jannene
Composition and music: Filip Piskorzynski
Make-up, styling: Adrienne Kraemer, Selina Gia
Stage design: AMP Dance Company
Costumes: Mar Sánchez Cisneros, AMP Dance Company
Author, dramaturge: Florian Geiger
Documentation: AMP Dance Company
PR, communication: AMP Dance Company
Ticket needed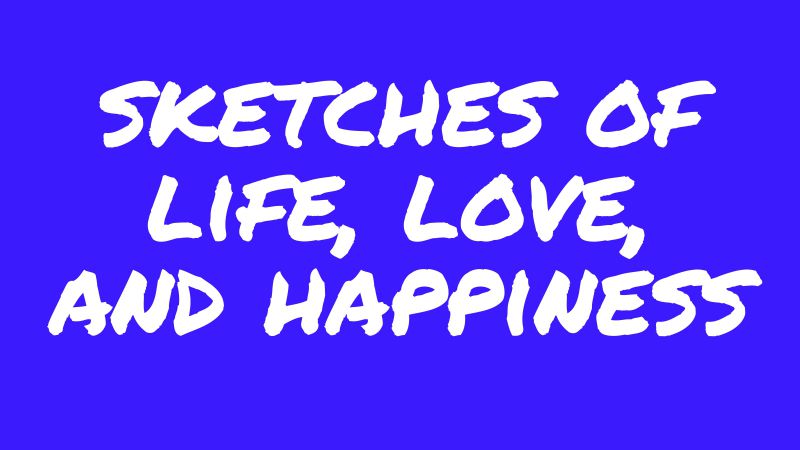 Florian Geiger
"Sketches of life, love, and happiness."
A scenographic triptych
In "Sketches of life, love, and happiness." we encounter the theme of identity. The question of one's own identity, the unconscious projection of identity onto or into something and ultimately the realisation that identity is much more than just a snapshot shaped by an internal view. With the lightness of a sketch, fragments are touched upon, rigid references and terminology are broken up. Connections emerge, are experienced intensively and leave traces. With the piece "Sketches of life, love, and happiness" we would like to give an impulse to mirror, reflect and perhaps completely re-experience one's own sense of identity. Playfully, easily and with a lot of joy.
Background AMP Dance Company
The AMP Dance Company was founded in 2018 by Marika Ostrowska-Geiger and Florian Geiger. AMP stands for amplification - they pick up impulses from society, life and togetherness; they contrast these impulses, draw an essence, amplify and translate them. The previous productions always took place in front of sold-out audiences. The productions of the AMP Dance Company are always completely self-directed. Thus, the Korean composer Junesun Park ("MUSE1") and the musician and filmmaker Filip Piskorzynski ("don't die dead." and "The sky above my head.") could be won for the music of the pieces. "The company's way of working and the choice of topics have a high social relevance. They are thus exemplary for the high quality of the contemporary dance scene in Hesse." (Ministry of Science and Art of the State of Hesse) Their first production "MUSE1" (premiere October 2019) was a complete success with six sold-out performances in Frankfurt am Main (Gallus Theater, Frankfurt LAB) and a likewise sold-out revival by the Gallus Theater in February 2020. In addition to the also very successful second production "don't die dead.", the AMP Dance Company aroused widespread interest with "4 × 4 - Raum für Neues", a work in public space in cooperation with the Deutsches Architekturmuseum Frankfurt and the initiative "Making Frankfurt". The AMP Dance Company has received several grants from the Hessian Ministry of Science and Art, several scholarships from the Hessian Cultural Foundation and from the Cultural Department of the City of Frankfurt. "Sketches of life, love, and happiness." is the fourth annual production of the AMP Dance Company.
Ministerium für Wissenschaft und Kunst des Landes Hessen, Hessische Kulturstiftung, Kulturamt der Stadt Frankfurt am Main, DAM Frankfurt, 3sat, ZDF, Goethe-Institut, BÜRO Schramm, Kronberger Ballettschule, Ballettschule Schneidereit