LATIN DANCE NIGHT
Dancing in Latin Vibes - with Salsa Classes
Come Salsa dancing!
Dance
FRI 22.07.2022
8:00pm — 10:00pm
Rebstöcker Straße 49d 60326 Frankfurt am Main
Ticket needed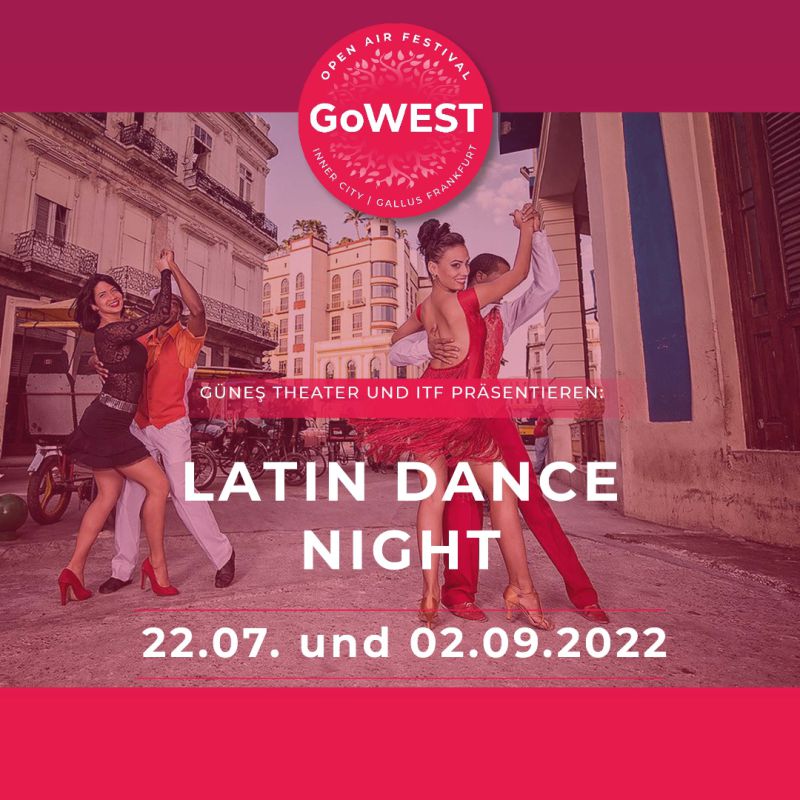 [Image description: people partner dancing in a city. There is the red logo of "Go West" and the dates of the event taking place.]
In a beautiful ambience and with the finest Salsa Cubana, Mambo and Bachata rhythms, the organisers want to revive the Latin feeling and let the visitors dance. Those who want to can warm up beforehand at the free "Salsa for Beginners" introductory class. In addition, music will be played by the fantastic DJ DEL BARRIO.