PROFESSIONAL TRAINING TANZPLATTFORM RHEIN-MAIN
with Isaac Spencer
The professional training of the Tanzplattform Rhein-Main is aimed at professionally active dancers (dancers, choreographers, dance teachers and dance students).
Dance
MON 28.02.2022
10:00am — 11:30am
Künstlerhaus Mousonturm - Probebühne 3
The 2G+ concept applies to participation in professional training. The training room can be used from 09:30 for registration and an independent warm-up. The training starts punctually at 10 am. For students the participation is free of charge
Day ticket: 6 Euro
10x Card: 35 Euro
Registration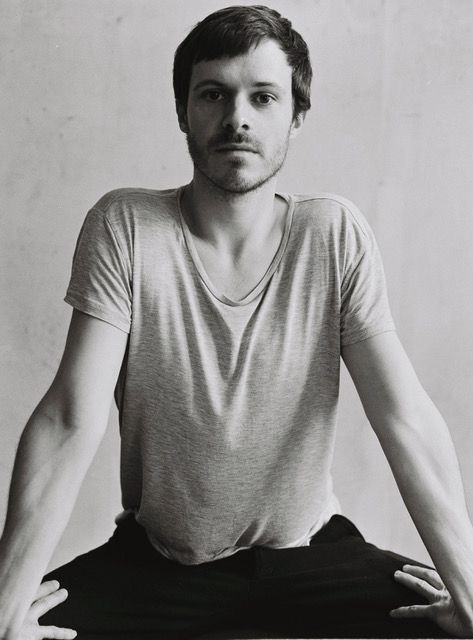 [Image description: Isaac Spencer, he is sitting and propping his arms on his knees.]
Training description
The professional training of Isaac Spencer is a contemporary dance course. We use both improvised and set material and devote these 90 minutes entirely to dancing. Together we start with a short improvised dance exercise and then systematically warm up our whole body. Among other things, rhythm and coordination will play an important role. We will move on the floor and finally apply our movements in a fixed sequence.
Photo © Luis Alberto Rodriguez
Tanzplattform Rhein-Main, a project of Künstlerhaus Mousonturm and Hessisches Staatsballett, is made possible by Kulturfonds Frankfurt RheinMain and supported by the Cultural Office of the City of Frankfurt am Main, the Hessian Ministry of Science and the Arts and the Foundation Alliance [Aventis Foundation, BHF BANK Foundation, Crespo Foundation, Hans Erich and Marie Elfriede Dotter Foundation, Dr. Marschner Foundation, Stiftung Polytechnische Gesellschaft Frankfurt am Main].
Further dates:
TUE 01.03. | 10:00am

Künstlerhaus Mousonturm - Probebühne 3

WED 02.03. | 10:00am

Künstlerhaus Mousonturm - Probebühne 3

THU 03.03. | 10:00am

Künstlerhaus Mousonturm - Probebühne 3

FRI 04.03. | 10:00am

Künstlerhaus Mousonturm - Probebühne 3