GROUNDMOVEMENT BY LUKAS ROBITSCHKO
Techniques for different dance and movement approaches on the ground
"Groundmovement by Lukas Robitschko" helps the participants to move more freely and fluidly on the ground. The movements and techniques can be used across different styles.
Dance, workshop, Dance/performance, technique class
SAT 11.11.2023
5:00pm — 7:00pm
Tanzschule Vibez, Henschelstraße 26 (im Laser-Tag Gebäude) 60314, Frankfurt
Email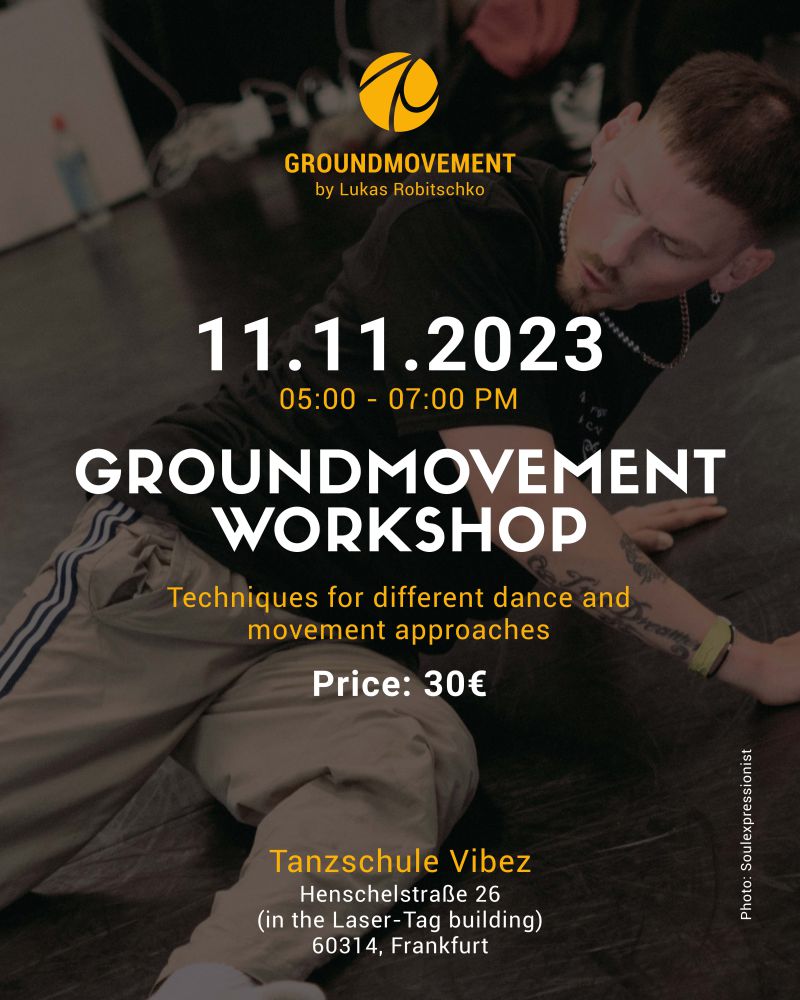 Groundmovement stands for horizon-expanding and creative movement on the ground. The special feature is that the techniques and movements shared can be used for different dance and movement styles. The "Groundmovement" program supports enthusiasts of all kinds to expand their individual exercise horizons, to build movements through qualitative and structured techniques, to promote personal creativity and a free, conceptual and fluid movement on the ground. Groundmovement is suitable for beginners, advanced users and professionals. No prior knowledge needed.