DIGITAL OPEN STUDIO | PINK FLUFFY CUT AND DESTROY

showing
TUE 08.11.2022
12:00pm — 1:00pm
Premiere
Zoom
We want to invite you to experience our work in process through - a physical introduction for you to experience our researched physicality with your body, - an insight into our rehearsals by sharing a few scenes created during the residency, - exchange and feedback on the work at the end.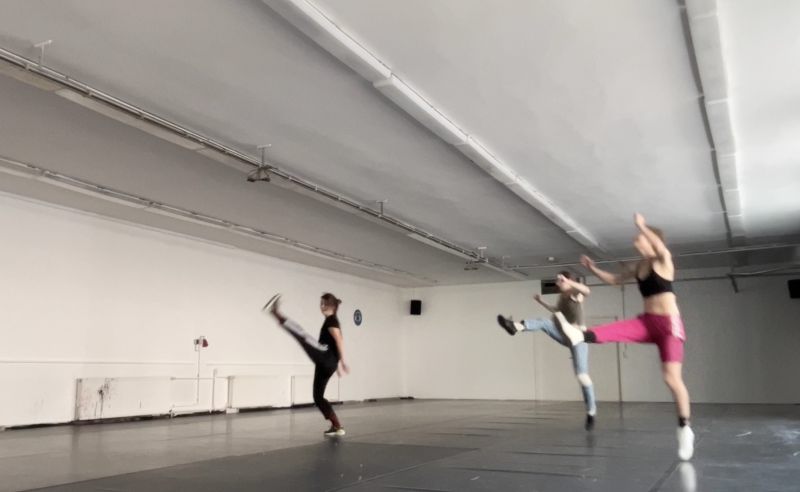 A digital inside into our residency work in the frame of ID_Tanzhaus FRM. The overwhelming feeling of apathy. What can help us emerge out of it? Can fighting be a way to reconnect with our fighting spirit, with our physical and mental strength? We want to embody different bodily experiences such as feelings of frustration, powerlessness and hope. A back and forth between theory, emotional and physical research. A dance to connect physically with the public, dancing as part of the fight, a way to gain hope and strength.
Concept, choreography, movement, dramaturgy, costumes: Joanna Gruberska, Laura Hrgota-Jannene, Ida Kaufmann Contributors to the concept: Laurin Thomas, Abril Lukac
Residency funded by ID_Tanzhaus FRM.