BLACK SAND ABOVE US

Laura Brichta presents her work "black sand above us" at 1822-Forum for the first time, immersing visitors in a surreal world. The extensive artistic work is composed of several elements: Photography, performance and a specially built space through which pipes wind. Laura Brichta combines several disciplines of art in this work. The arcs and curves of the pipes are reflected in the movements of the dancers and open up to the viewer the interrelationship between the human body and its environment. The artist makes the performative process of staged photography visible as an independent component of her work, thus granting viewers a deep insight into her working method. On November 19 at 2pm, a performance will take place as part of the exhibition "black sand above us". The performance can be seen from the sidewalk, through the gallery windows and lasts about ten minutes. If there is a large crowd, the performance will be held a second time so that all visitors have the opportunity to see the performance. Before and after the performance, the exhibition in the gallery itself can of course be visited as well. Laura Brichta – black sand above us Ausstellungsdauer: 01. November 2022 – 03. Dezember 2022 Öffnungszeiten: Dienstag – Freitag 14.00 – 18.00 Uhr, Samstag 13.00 – 16.00 Uhr Adresse: 1822-Forum, Fahrgasse 9, 60311 Frankfurt Tänzerinnen: Ariadni Agnanti Danique de Bont
performance
1822 Forum, Fahrgasse 9, 60311 Frankfurt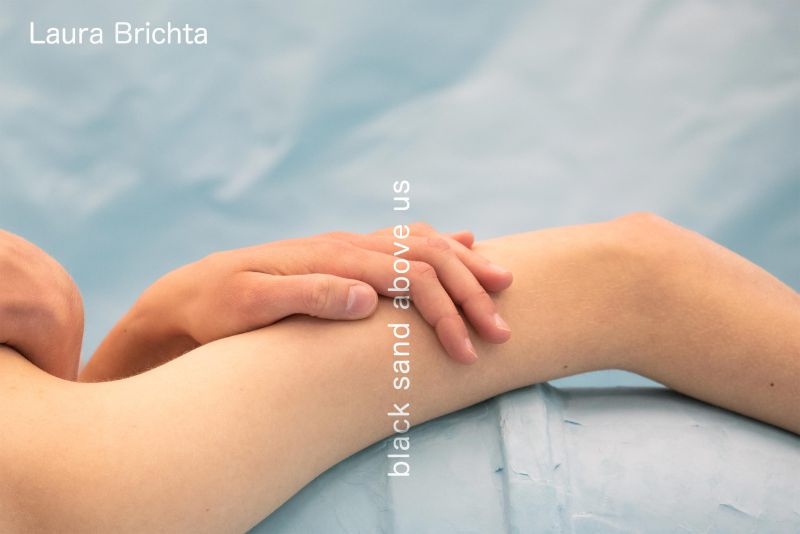 Laura Brichta presents her work "black sand above us" at 1822-Forum for the first time, immersing visitors in a surreal world. The extensive artistic work is composed of several elements: Photography, performance and a specially built space through which pipes wind. Laura Brichta combines several disciplines of art in this work. The arcs and curves of the pipes are reflected in the movements of the dancers and open up to the viewer the interrelationship between the human body and its environment. The artist makes the performative process of staged photography visible as an independent component of her work, thus granting viewers a deep insight into her working method.
On November 19 at 2pm, a performance will take place as part of the exhibition "black sand above us". The performance can be seen from the sidewalk, through the gallery windows and lasts about ten minutes.
If there is a large crowd, the performance will be held a second time so that all visitors have the opportunity to see the performance.
Before and after the performance, the exhibition in the gallery itself can of course be visited as well.
Laura Brichta – black sand above us
Ausstellungsdauer: 01. November 2022 – 03. Dezember 2022
Öffnungszeiten: Dienstag – Freitag 14.00 – 18.00 Uhr, Samstag 13.00 – 16.00 Uhr
Adresse: 1822-Forum, Fahrgasse 9, 60311 Frankfurt
Tänzerinnen:
Ariadni Agnanti
Danique de Bont
Hessische Kulturstiftung, Dr. Maschner Stiftung, Künstlerhilfe Frankfurt, Hessisches Ministerium für Wissenschaft und Kunst