The upcoming session will discuss the project's development in 2022, its identity, and name. It will take place on Wednesday, December 1st, from 10:00-14:00h online on Zoom and will be moderated by Asja Mahgoub.
Languages: English and German.
Participants will be paid 25 Euro/Hour. Contracts and invoices required.
Register here until Nov. 30th.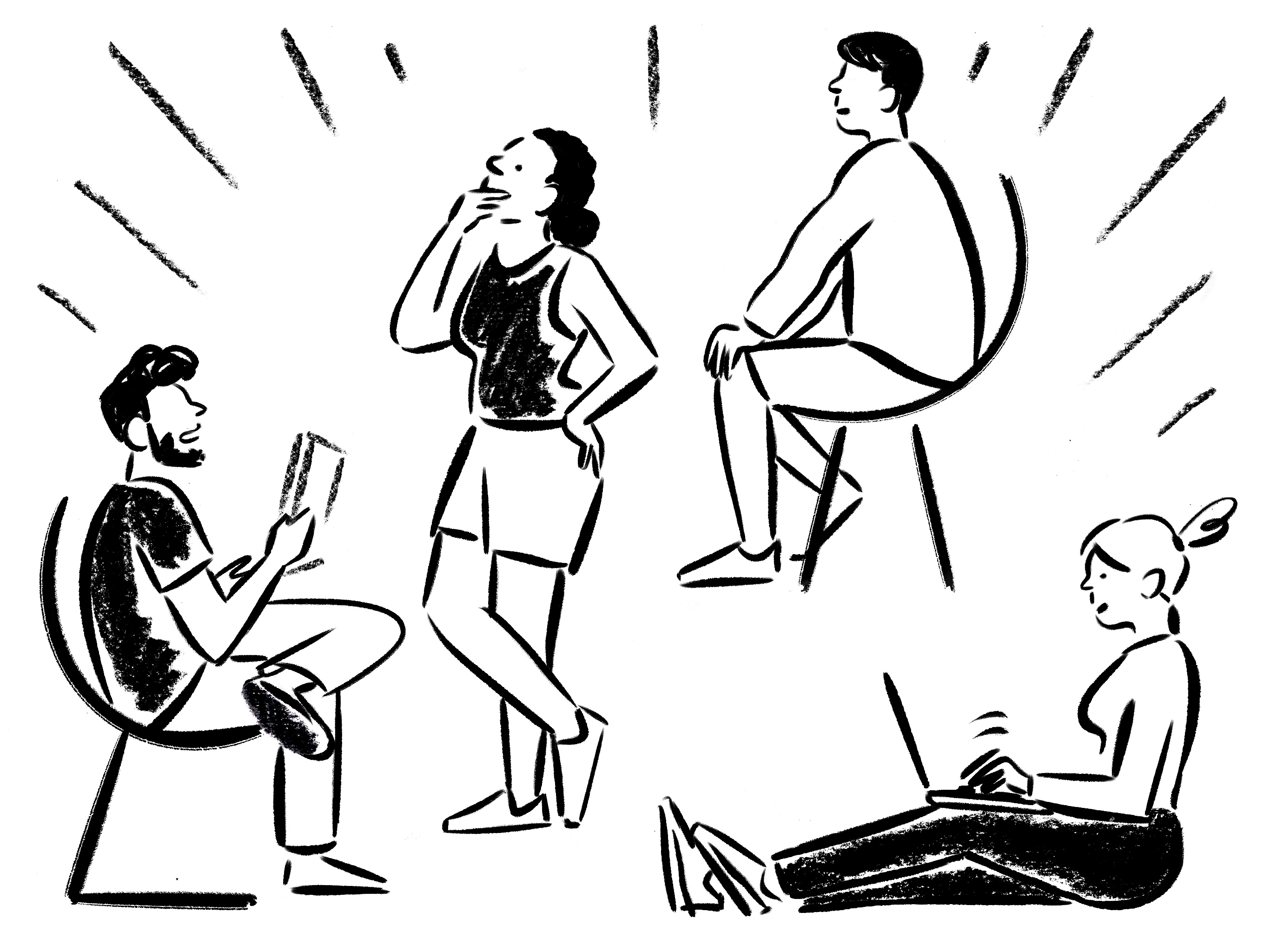 (c) Seda Demiriz, Future Lab - Visions and directions for the regional independent dance and performance scene
The Future Lab is ID_Tanzhaus Frankfurt Rhein-Main's think tank for imagining and designing the future together.
In the context of a moderated discussion, the Future Lab invites you to discuss pressing issues such as sustainable production infrastructures for the local independent dance and performance scene, funding and resources, availability and distribution of rehearsal spaces, and access to production support and performance venues.
The goal is to develop visions and perspectives together, to find ideas and solutions. We would be happy if you feel inspired to actively shape the dance and performative future of the local scene and get into conversation with us!

In the frame of June 2021's Zukunftslabor, different wishes, visions and needs were discussed by 23 participants. Topics included: Spaces, How to Collaborate, Inner Organization, Sharing Infrastructures, Outreach, and Representation. From these topics, groups worked on developing pitches for the future of the ID_Tanzhaus FRM initiative.
These, as well as 2021 programs, were synthesized into a survey completed by 38 local artists and ID_Frankfurt members. The results were used to develop concepts for Nov. 2021-Dec. 2022.
Thanks to those who participated. Your feedback is valuable.