Future lab
The Future lab starts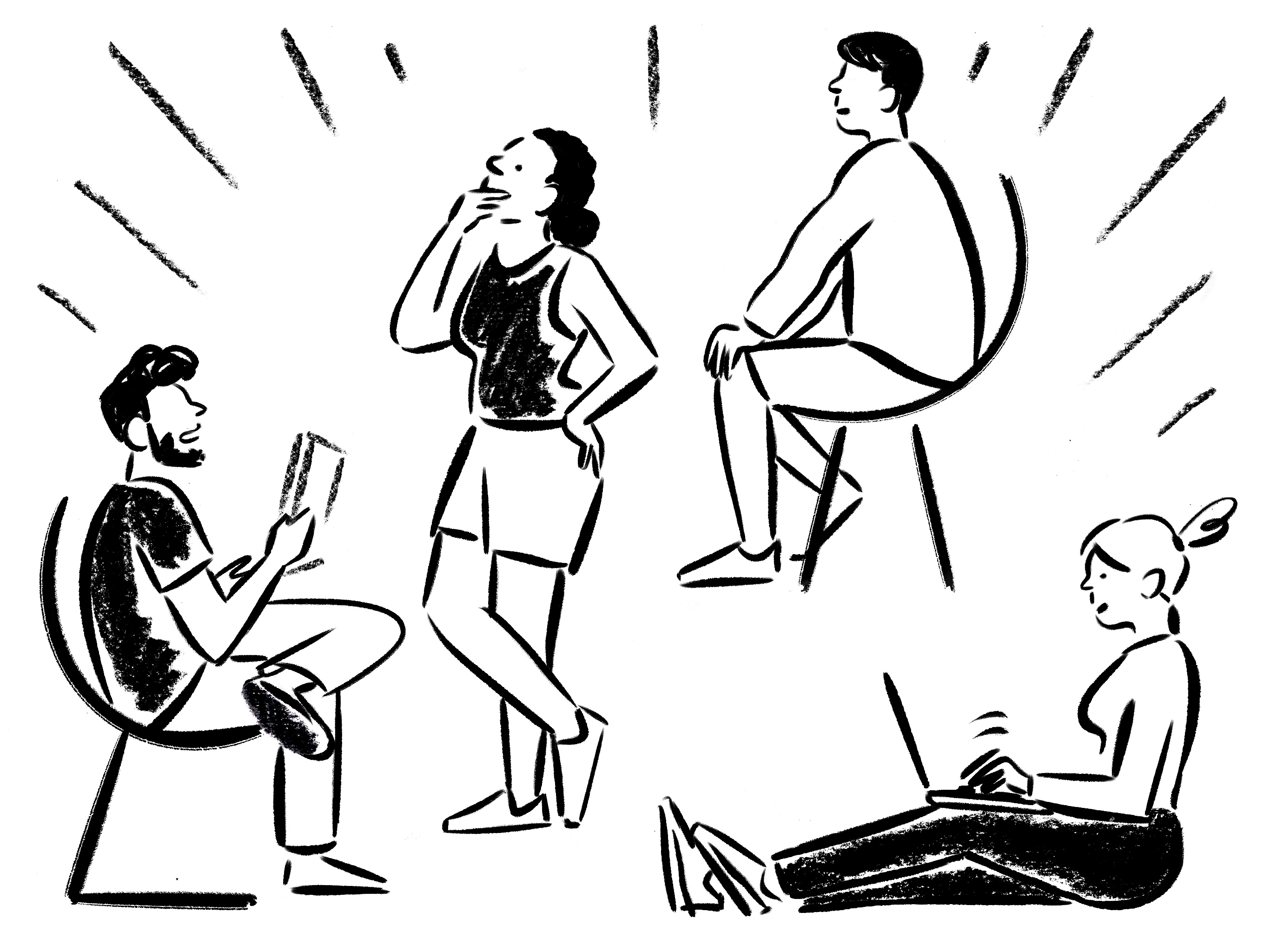 (c) Seda Demiriz, Future Lab - Visions and directions for the regional independent dance and performance scene
The ID_Tanzhaus FRM invites you to participate
Zukunftslabor (Future Lab), the think-tank of the ID_Tanzhaus FRM, invites ID_Frankfurt members into dialogue regarding sustainable, future production structures for the local independent dance scene.

You are invited to actively participate in its vision and direction. An honorarium of 200 Euros (Brutto) is offered for complete participation. Please register until Tuesday June 16, 2021.
Zukunftslabor consists of moderated discussions around pressing issues e.g. sustainable production infrastructures, access to resources for independent dance professionals, availability and distribution of rehearsal spaces, transition to reopening etc. at eye level. Goals include listening to diverse perspectives, activating long-term thinking and participation in the ideation of the next chapter of ID's Tanzhaus initiative. Afterwards, a summarizing survey will be passed around to invite member opinions who are interested but unable to join the Zukunftslabor. The final proposal will be presented and voted upon at our next members assembly July 6, 2021. Results will be used for applications in future funding cycles, e.g. for the upcoming Tanzpakt deadlines in August.

The participants of the Zukunftslabor will meet on:
Friday, June 18, 14:00-18:00
Saturday, June 19, 14:00-18:00
Registration deadline: Tue, June 16, 2021
Moderated by Asja Mahgoub and hosted by ID_Tanzhaus FRM.


Co-decision! Survey Future Lab

In the frame of Zukunftslabor, different wishes, visions and needs were talked about. Topics included: Spaces, How to Collaborate, Inner Organization, Sharing Infrastructures, Outreach, and Representation. From these topics, groups worked on developing pitches for the future of the ID_Tanzhaus FRM initiative. These, as well as 2021 programs, are synthesized into the following questions regarding topics and programs for which the ID_Tanzhaus FRM team could apply for 2022 funding. We would be happy to receive your feedback by July 18, 2021 and thus, better choose which direction to steer in.
Fill out the survey and co-decide!