Das umfangreiche Residenzprogramm ist Kernstück des ID_Tanzhaus Frankfurt Rhein-Main. In einem Open Call wurden im April und im Mai 2021 regionale Projektinitator*innen, die mit Tanz arbeiten und experimentieren, eingeladen, sich für ein Residenz-Stipendium zu bewerben.
Zum Arbeiten und Proben stellt das ID_Tanzhaus Frankfurt Rhein-Main den Künstler*innen die räumliche und technische Infrastruktur des von ID_Frankfurt – Independence Dance and Performance e.V. getragenen Z-Zentrums für Proben und Forschung für einen Zeitraum von ein- bis drei Wochen zur Verfügung.
Im geschützten Raum können die Künstler*innen nach ihren eigenen Bedingungen proben und forschen und konzentriert ihre Projekte entwickeln. Im Stipendium inbegriffen sind, professionelle Unterstützung auf administrativer, technischer bis künstlerische Ebene vom Konzept ihrer Projektidee bis zur Aufführung sowie finanzielle Unterstützung. Die Ausstattung des Residenzstipendiums kann im Einzelnen hier eingesehen werden.
Die Auswahl der Residenz-Künstler*innen erfolgte durch eine vierköpfige Jury in einem anonymen (doppelblinden) Verfahren.
Insgesamt werden bis Ende Oktober 2021 acht Residenzstipendien an Tanz- und Performanceschaffende vergeben.
The "Z-Zentrum für Proben und Forschung" (Z-Center for Rehearsals and Research) is the place where the artists-in-residence of the ID_Tanzhaus can work on their projects. However, it's not a place for showings in the analog world. As the pandemic has accelerated the digitalization of processes in the performing arts, it makes possible new forms of mediation and patterns of reception. The "Z-Zentrum für Proben und Forschung" will be expanded into a broadcast studio for digital events. Consequently, artists are called upon to probe the web-based potential of their work even while conceiving it. They will experiment with internet-based forms of presentation and narration and devise new ways of communicating their material. This allows artists to show their ideas in presently existing and future digital spaces, even in the period after the pandemic.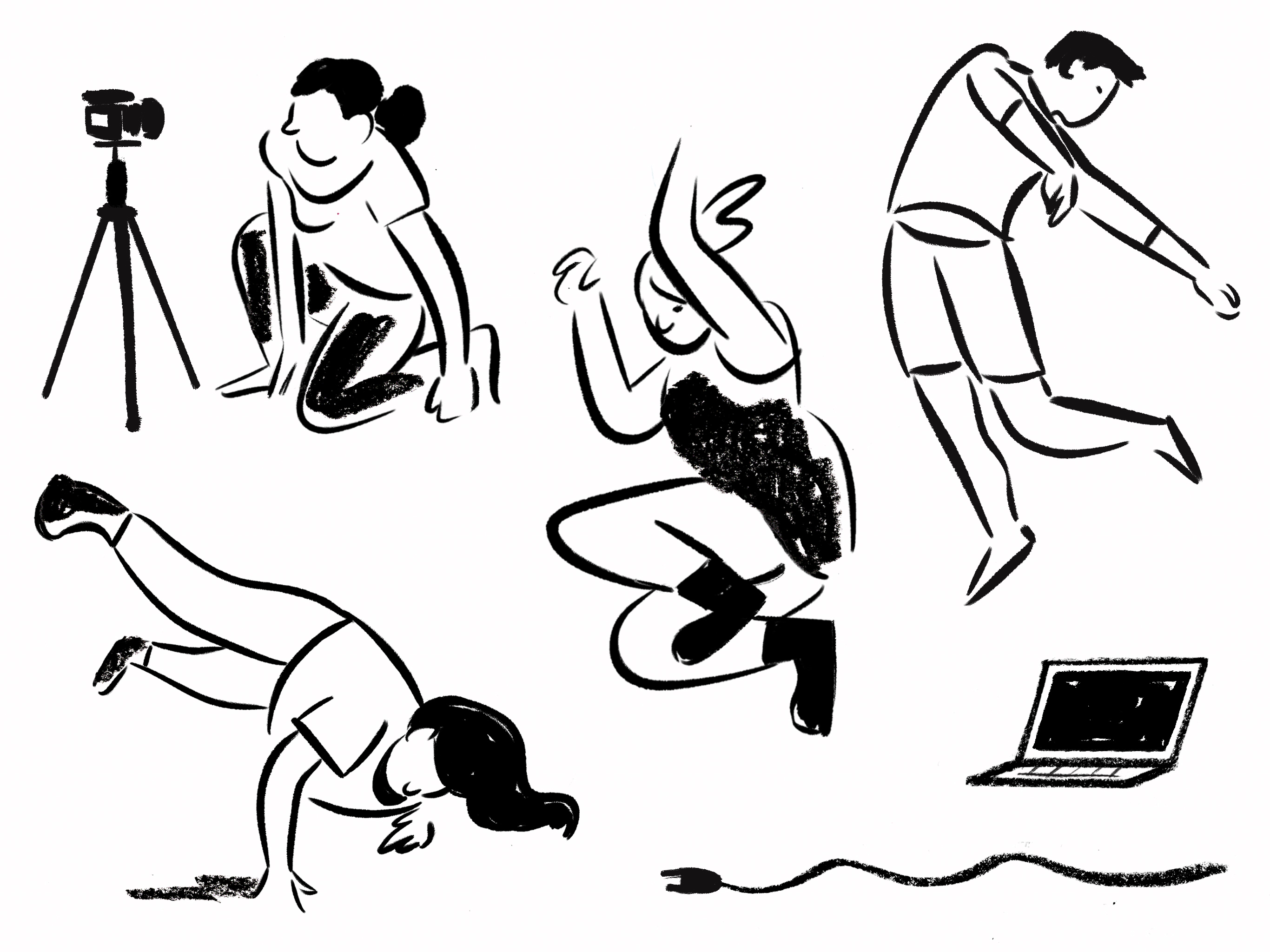 Artists-in-Residence - Rehearsals and Research (c) Seda Demiriz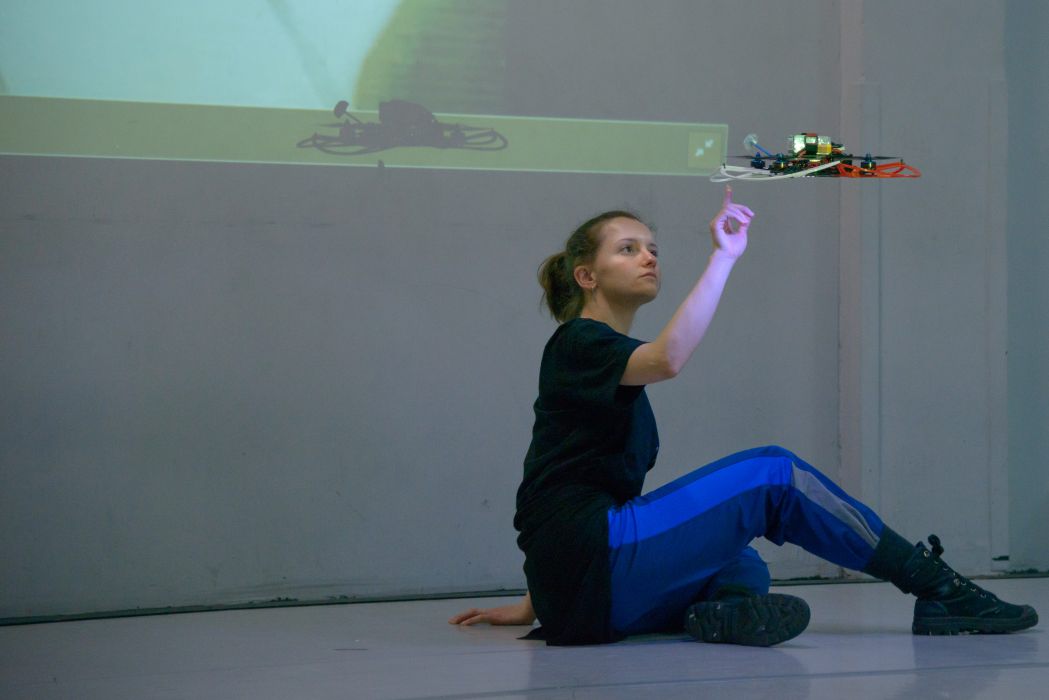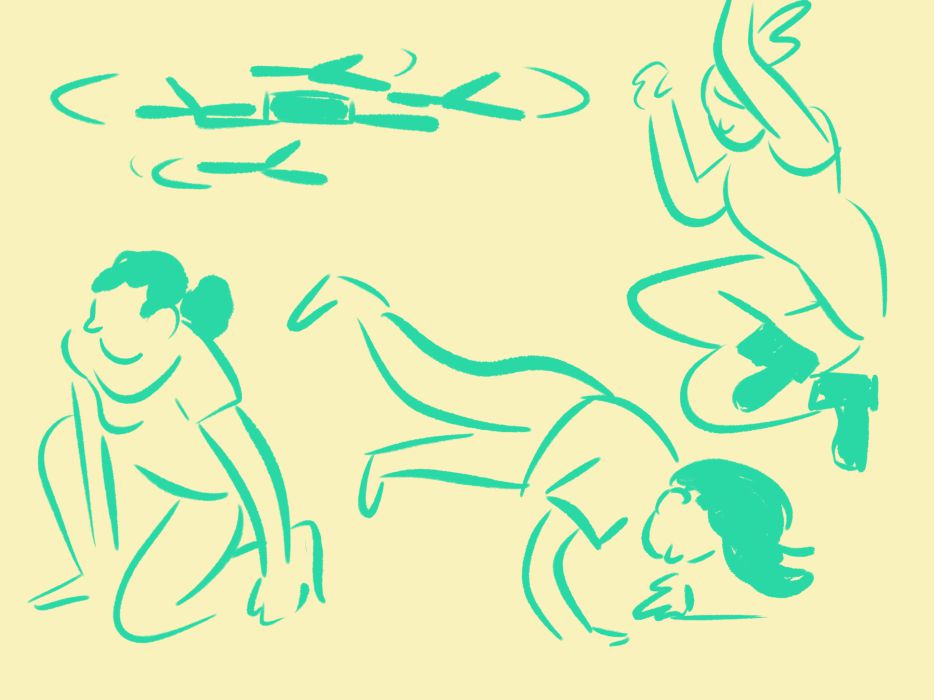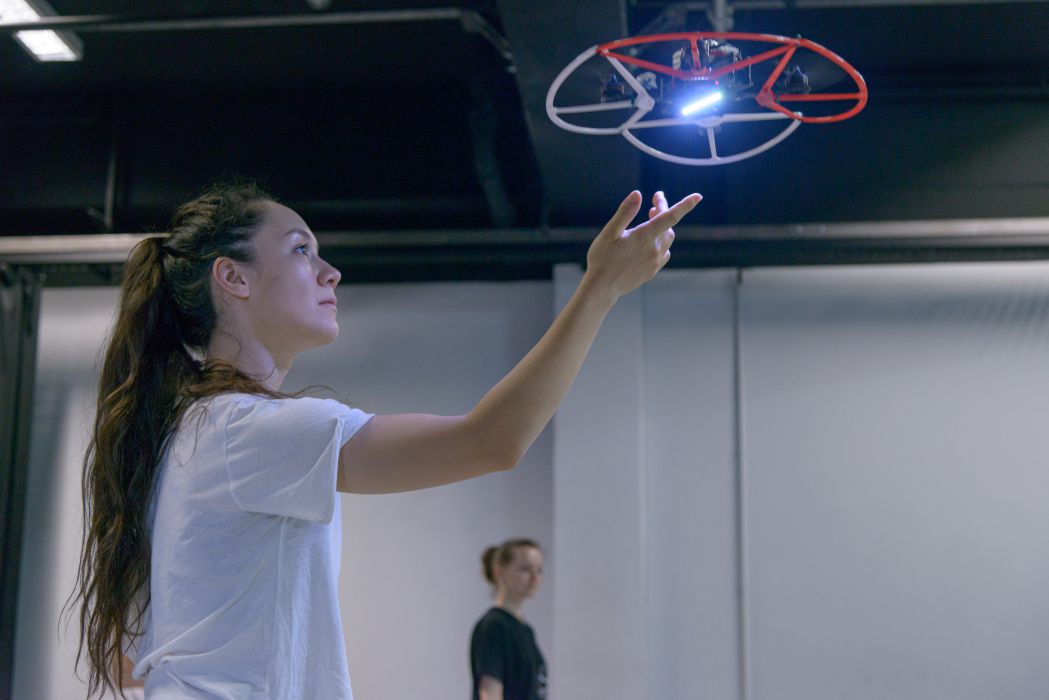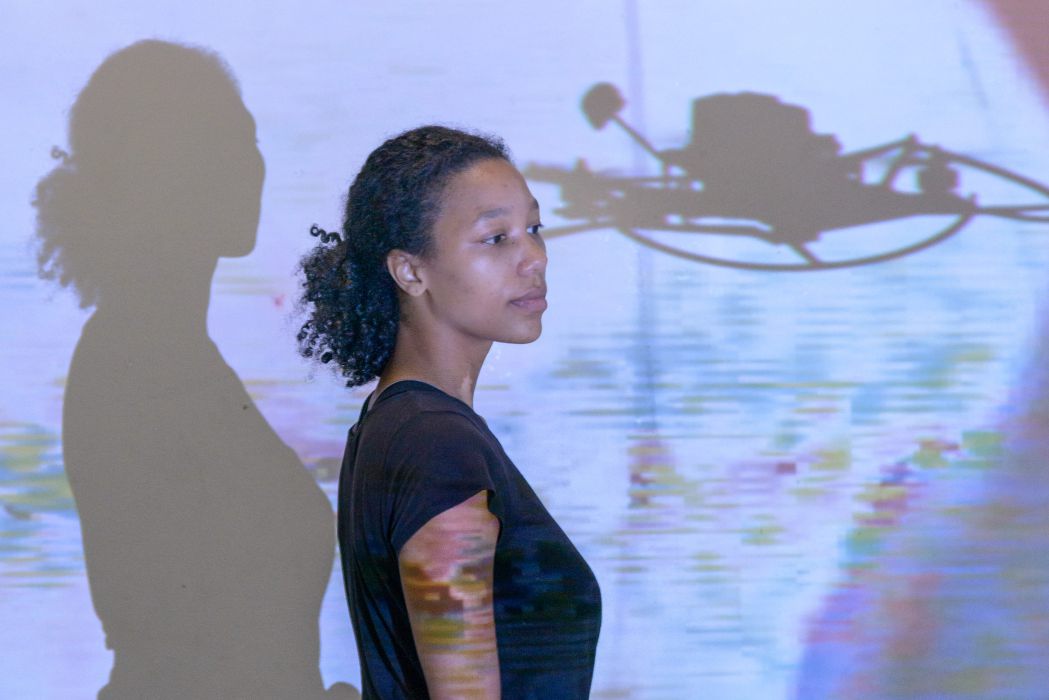 Maria Kobzeva und Team
Patterns of perception
During her residency in the studio of the Z-Center for Rehearsals and Research, the dancer and choreographer Maria Kobzeva and her interdisciplinary team did intensive research into how they could bring dance, music and technology together in a new way in order to highlight and negotiate the sensitive issues of surveillance and privacy. During this time, research on the piece Patterns of Perception resulted in a performance that they released as a film. Judith Nagel in collaboration with re-dance platform
Die Ambiguität des Schweigens - Die unterschiedlichen Dimensionen und Wirkungen des Schweigens in Mutterschaft und Tanz
Ana Clara Montenegro
Prácticas para Enraizar/Practices for Rooting
Laura Hrgota-Jannene
Worldbuilding
Diana de Fex
Daydreaming the Archive
Amadeus Pawlica in Kollaboration mit Vlasova/Pawlica
Peter Pan
Saakib Sait
Projective Bodies
Laura Hrgota-Jannene
Worldbuilding
Camilla Fiumara
Closing WIP
A residency incorporates the following
access to two studios
one common space with kitchen
production, press dramaturgical support
digital streaming support
budget support